Floating Widget lets you float widgets on top of the rest of Android
Floating Widget is an app that frees your widgets from their launcher/lockscreen constraints and allows them to work as floating apps on top of everything else. This can be useful for a lot of things, like floating music control widgets on top of other apps, floating traffic report RSS on top of a navigation app, floating CPU meters on top of apps you're testing, and so on. You can move and resize the widgets however you want, and they will then simply stay where you place them and display on top of everything else.
The app lets you save up to five different floating widget profiles, as well as create shortcuts to these. Unfortunately you can only have one widget active at a time, so these five profiles are just for switching between four single widget configurations. On tablets in particular there is quite a bit of screen real-estate that could be used for more than one of these floating widgets, so hopefully that's something that will be added.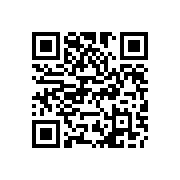 There is a notification icon present while the app is running that allows you to quickly access the main control panel of the app, to modify the size/position of the widget. You can also exit it through there. Like the developer warns in the description of the app, widgets aren't designed for this, so bugs and glitches might occur. I tried a few widgets though and didn't have any trouble, perhaps aside from the somewhat peculiar system of automatically closing edit mode after you move or resize a widget, making small adjustments to get everything perfect a rather tedious task of constantly entering edit mode.
The app is $1.49, and it's one of those weird little apps I tend to dig out that have only a few hundred downloads despite offering a lot of functionality, as well as being rather unique.
Download: Google Play