MailDroid app review: A great replacement to K-9
It seems that I can never stay with one thing for very long. I find one thing that works for a little while, and then move on – a process that repeats itself many times a year.
The latest of this ongoing series happened while I was looking for a new mail client. As you know, I used to use K-9. It was a great little email app: it worked very well and always gave me my email quickly and reliably. Unfortunately, that was its biggest downfall, as I soon found out that the reason it was constantly giving me my email was because it was constantly refreshing my inboxes. Within a matter of days, I had chewed through almost half of my 200MB data plan.
Since I am using Android, I was able to find a replacement. MailDroid is a free email app that supports "IMAP Idle and POP3 email." It's also completely rewritten, so it's a 100% different app from any stock Android email app.
With all of that said, let me give you a quick little rundown of some of the features I found most impressive (for me).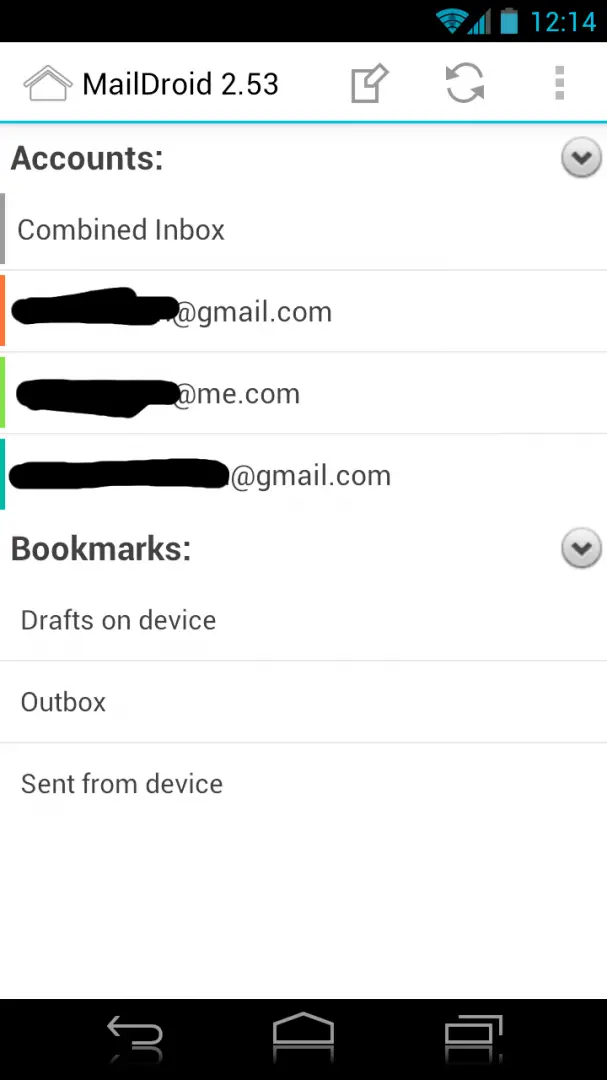 Something that is very important to me is multi-account support. I use four accounts, but three on my phone. Since MailDroid supports IMAP and POP3 email, I can use basically any service I want – as long as I know the required credentials.
Setup of each account is flawless provided that you do actually know your credentials. If you don't – well, you're gonna have a bad time.
Another thing that's quite important is a neatly-organized unified inbox. Sure enough, MailDroid is up to the task. You can color-code each account that you have so your emails don't get mixed up. Like most email clients, MailDroid sorts your emails by date – but this client also tells you the name of the day. Let's face it: sometimes you just don't know what day it is or was or what date either of them were. I was pleasantly surprised when I saw this; it makes going through old emails much easier.
My last favorite feature of MailDroid is this: filters. You can filter your mail based on the sender, receiver, or subject of an email; or you can filter based on the flagged, unread, read, or with attachments status of an email. It worked very well in my testing.
Granted, this is a short review, but that's mostly because email clients are subjective. I could tell you about how well MailDroid fits in with Ice Cream Sandwich's Holo theme, but you might not like Holo. I could tell you that there are no gestures – which to me is a bummer – but you might prefer to tap on each message.
What I can tell you is that you should try MailDroid out. It's free with ads; if you don't want ads, you can buy the full version for $17.99. For what it's worth, that the ads don't bother me, so you can probably save the money and stick with the free version. It's a great email app and I'm truly glad that I found it.
Download: Google Play