Sprint 4G LTE roundup, part 2: More unofficial roll out updates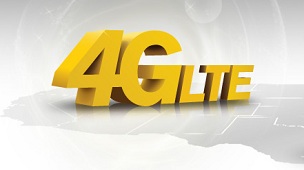 Last week, I rounded up all the most recent news on Sprint's 4G LTE roll out that I had collected, and now it's time to do that all over again. The good folks over at S4GRU have been posting updates left and right, but rather than sorting through all that info on your own, here's the most important stuff that you should know.
Chicago, IL: Sprint has completed over 300 Network Vision sites in the windiest city of my own home state, all throughout the Chicagoland area, except within the Loop. All of these sites are broadcasting Sprint's enhanced 3G EVDO, not LTE, although LTE is expected to be turned on very soon. Based on internal Sprint reports, it seems most likely that Sprint will officially launch LTE in Chicago sometime in September.
Los Angeles, CA: Sprint has completed around 65 Network Vision sites in the LA area, mostly around the SF Valley, Los Angeles Basin, and the I-110 Harbor Freeway Corridor. None of these sites are broadcasting LTE quite yet, but as Sprint ramps up production in this area, we should expect that the market will be mostly complete by February 2013. However, Sprint will most likely announced LTE in this area much before that, at around 50% completion (possibly as early as October or November).
Miami, FL: The Miami and West Palm Sprint markets cover most of southern Florida, although it looks like Network Vision has not yet started in this area. Work, however, is expected to begin very soon, with up to 50% of the market on track to be completed by November. It's likely that Sprint might also announced LTE at this time.
Norfolk, VA: The Norfolk and Virginia Tidewater region is also expected to be announced soon, with Network Vision sites scheduled to go live in July. If Sprint announced LTE in this region once it reaches 50% completion, we should expect a November announcement.
Charlotte, NC: Sprint's Charlotte market basically covers all of western North Carolina, including the Charlotte Metro area, Kannapolis, Concord, Salisbury, Gastonia, Hickory, Boone, and Asheville. Sprint is expected to reach 50% completion in November and announced LTE around this time.
Jacksonville, FL: This market is expected to be announced very soon, and includes much of northwest Florida. Sprint is expected to make a formal announcement once the market reaches 40% completion in October.
Just keep in mind that this information is unofficial; it should be considered an unconfirmed leak. Sprint is also known to be actively blocking LTE sites until the official launch time, so even if LTE is broadcasting in your neighborhood, you might not see it yet on your device. And finally, these markets do not represent everything Sprint is doing right now. Work for Network Vision and the LTE roll out is being done in lots more places, too, so don't get too disappointed if your area isn't mentioned here. Remember, Sprint's goal is still to finish the LTE roll out by the end of 2013.
At least it looks like Sprint is staying on track to meet its goals, and the launch of its new coverage tool gives me some hope, too.
[S4GRU:
1
,
2
,
3
,
4
,
5
,
6
]