How to access the missing Mirror app on your HTC EVO 4G LTE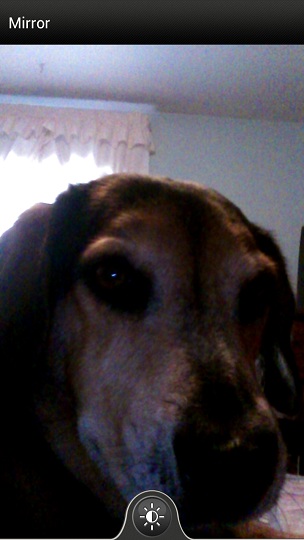 Remember the incredibly useful Mirror app that first made an appearance on the HTC EVO 3D last year, disappeared in a subsequent OTA update, and has never returned to the EVO 3D, or any subsequent HTC device?
In case you're not familiar with it, the app uses your phone's front-facing camera to act as a mirror; it's a convenient way to check your hair, make sure nothing is stuck between your teeth, or just fulfill your narcissistic tendencies.
Well, apparently the code for the Mirror app is still present in HTC's latest version of Sense that graces the HTC EVO 4G LTE. There's still no link in the app drawer or easy way to access the app, but with a little bit of work, you can create a shortcut on your homescreen for quick access on the go. You don't even need to be rooted!
First, download Quickshortcutmaker – our favorite app for accessing lots of hidden stuff on the EVO, or any other Android device. Then, under activities, search for Mirror. Select the option that appears (there should only be one), go through the on-screen steps to create a shortcut (you can name it anything you want, and even change the icon), and that's it – you're set.
Whenever you need a mirror on the go, just fire up the app, and check yourself out!