How to use Google Groups from the Gmail app (iOS/Android)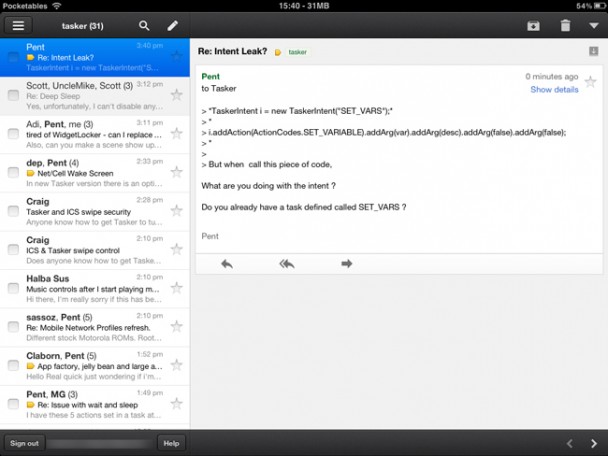 Google Groups is a peculiar concept of Google's that most people haven't dealt with. It's sort of like a forum, but not really, and the message format looks more like email than anything else. Truth be told, it's garbage, but for some reasons it's become popular for support forums for many apps. Since it's a Google product, you'd expect there to be an Android app, but there's no such thing. In what's probably the least intuitive combination in the history of apps, you can instead use the Gmail app for both iOS and Android to interact with Google Groups from your Android device. Here's how.
The similarity between Google Groups posts and emails is not a coincidence. Google Groups is basically a collection of emails, for better or worse. The first step to start using it via email is to go to the the group in a full browser, and then click on the "My membership" button. Select to receive all new messages via email, and note the email that is given for the group (should be [email protected]). Next, go to Gmail (still in the browser), then Settings, and then the Filters pane. Add a new filter, and put the email address you noted a minute ago in the To field. Click next, select "Skip the Inbox (Archive it)," and then "Apply the label: X," where X is a new label you create for this group. Save the filter.
Now, all the email notifications from the group should skip the inbox (i.e. not trigger an email notification), and end up in the label you created. This label can be selected in the Gmail app, and then all new messages from the group will be available there. They will end up in threads just like other emails, and have a read/unread status. You can also reply to the threads directly, which will add replies to the threads just as if you did it in the browser.
In theory, the setup will work on any email app that can use Gmail labels, though the quality of the result is going to depend on how well the app handles threaded messages and things like that. That's why the Gmail apps are recommended, as they're made to work the Google way.