HTC EVO 3D for Rogers in Canada gets ICS upgrade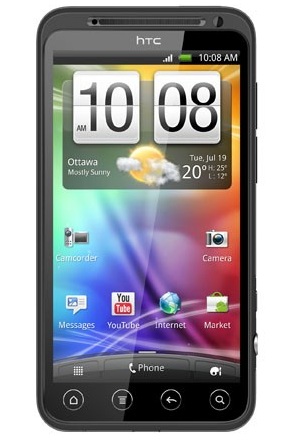 You can now add the Canadian version of the HTC EVO 3D to the list of EVO 3D variants that have been updated to Ice Cream Sandwich. Sprint's version, on the other hand, is still stuck on Gingerbread.
This means that the Ice Cream Sandwich upgrade – the one that Sprint promised last year would appear in early 2012 still isn't here – in July. (This is also the same one that Sprint executive David Owens said would appear in the June timeframe.)
In case you missed this last month, our own Aaron Orquia wrote a fantastic piece about how Android manufacturers should  probably focus more on updates, rather than releasing new devices all the time. I agree with everything that he wrote, even though he didn't once mention the EVO 3D by name. But in this case, it's really a problem on Sprint's end.
Before we bash HTC, let's keep in mind that this update has already been out for a while; similar HTC devices have gotten Ice Cream Sandwich quite a while ago. The EVO 3D was even released on Virgin Mobile already running Ice Cream Sandwich – for whatever reason, Sprint is actively blocking this update right now.
I understand why Sprint might not want to update the OG EVO 4G to Ice Cream Sandwich; that device is already two years old, and early adopters are eligible to upgrade to the EVO 4G LTE now. But the EVO 3D is only a year old. And Sprint did away with yearly upgrades, which means that most people aren't going to upgrade because it doesn't make financial sense, even with Sprint's new early upgrade program. So why keep a bunch of EVO 3D users on old software, when it's obvious that there's technically nothing holding Sprint back from sending out the update?
I've said it before, and I'll say it again: this has been a horrible blunder on Sprint's part. I hope it learns from this mistake and opts to treat the EVO 4G LTE more like the OG EVO 4G, which got two OS updates (Froyo and Gingerbread) as opposed to the EVO 3D's zero.
[
Android Central
]