Living with the Windows 8 Release Preview: Part 5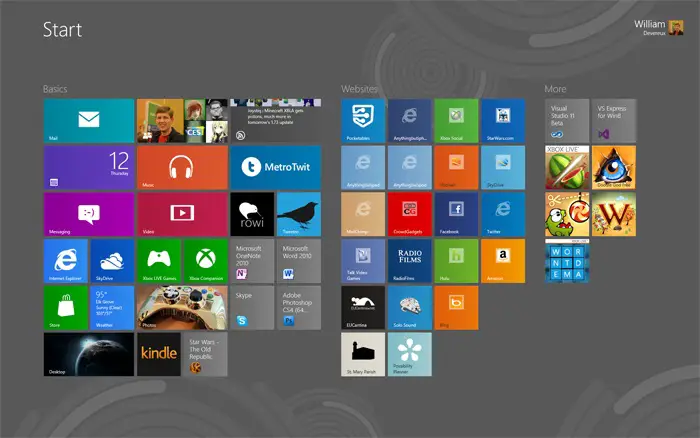 This week at the Worldwide Partner Conference, Microsoft revealed that Windows 8 will Release To Manufacturing (RTM) during the first week of August, with a public release set for sometime in October. So if all goes well, I'll be upgrading all of my PCs to the final version of Windows 8 somewhere between Parts 8 and 9 of my Living with Windows 8 series. Until then, I'll continue to take a look at my experience with the last pre-release version of Microsoft's enormous and somewhat controversial OS.
While preparing for this week's entry, I was surprised to discover that the Windows flag in the Charms menu actually has a subtle animation. If you look closely while invoking the Charms, you'll notice a light gradient quickly move across the Windows 8 logo as it slides into place. It's subtle, but very nice.
In Part 4, I mentioned my annoyance with the erroneous "1 update available" notification on the Windows Store. I wasn't the only one with this issue, with some users having as many as five "invisible" updates "available." The issue finally went away yesterday on my end. Other people however, only had their ghost update count decrease slightly (for example, from five updates to three or three to one). Thankfully, this is very minor as far as bugs go.
The final version of Windows 8 is fast approaching. Once it arrives, we'll have a brand new suite of apps to explore, including premium apps from a wide range of developers. Microsoft doesn't usually make many changes to products after the release preview/candidate phase, but that's not the case with Windows 8. The RTM version will also bring with it a new desktop UI (the chrome has been flattened to better fit with the Metro style) and a few other features and improvements.