Living with the Windows 8 Release Preview: Part 7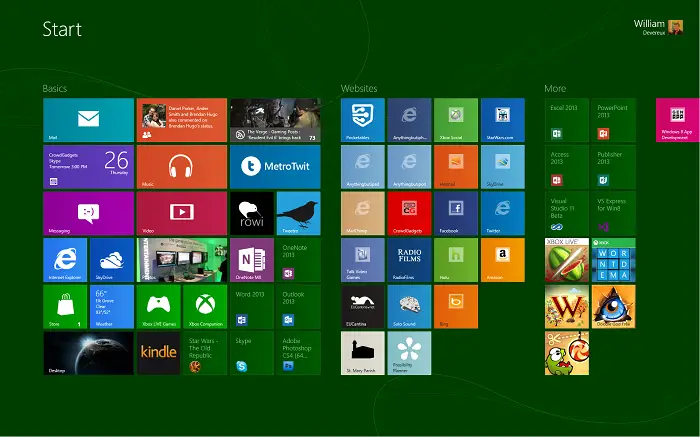 As week eight of my time with the Windows 8 Release Preview comes to a close, I find myself gravitating back toward a few desktop applications. Not because the Metro-style apps are bad, but because I want to spend as much time with Office 2013 as I can. In fact, every single one of my posts published over the last two weeks was written and published using Word 2013. It would, however, be nice if it supported tags as well as categories. Of course, this is about my experience with the Windows 8 Release Preview, not Office 2013.
Earlier this week, I exclusively revealed that Xbox LIVE-enabled games would be receiving a slight branding update on the Windows Store. The final design is likely to change one more time before launch, but I'm told that the new green bar is "one of the final options." Personally, I'm not too fond of the color choice – it's the wrong color green for Xbox and it doesn't seem to go with a lot of app live tiles – so I hope that's one of the elements that gets changed.
I was also disappointed to discover that the erroneous app update notification has once again inexplicably appeared on the Windows Store. Windows 8 and the Windows Store are still in the final stages of development, so I'm still chalking it up to pre-release bugs. I'd hate for it to be in the final version too.
The first day of August is next week, which means that Microsoft should announce Windows 8's Release to Manufacturing (RTM) during that time. When this happens, the final version of the Windows Store will go live, complete with paid apps and the final version of Microsoft's built-in offering like Mail, Music, and People. Enterprise customers should also receive Windows 8 around this time, as well as (hopefully) MSDN and TechNet subscribers. With any luck, I'll have a fresh copy of Windows 8 running on my PC before this time next week. It's been a long time in coming.