ROM Picks: RemICS-UX port for the HTC EVO 4G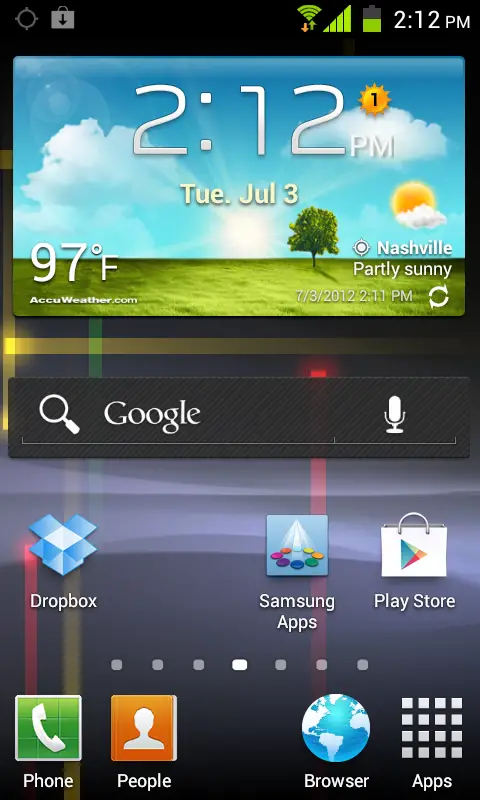 Team D.I.R.T. (Developers In Real Time) has been making a name for itself in the HTC EVO line of phones lately, bringing rather interesting things we've not really seen in custom ROMs to the EVO lineup. Their latest (that I've installed) is an Ice Cream Sandwich/Android 4.0.4 ROM based off of a Samsung Galaxy S ROM that has been ported to the HTC EVO 4G.
While the functionality of the ROM remains basically the same as others, there's a lot that's different between this and most other ROMs you'll flash. RemICS features a UI like the Galaxy S3, including wallpapers, sounds, icons, ringtones, and anything else that would make it look that way, although you can change whatever you want to make it look and feel like you want.
It also contains a rather neat Siri-like app called S-Voice. It seems to fail at getting what I want about as much as Siri did in the initial days, but that's Samsung's S-Voice and not the fault of the developer. It gets the words perfectly, but what I'm actually looking for is sometime like pulling teeth to get it to work.
RemICS-UX requires an A2SD-partitioned SD card, so your initial investment in time is going to be a bit higher to flash this ROM than others, but your payoff will be having a gig or two of free internal storage to put your apps on (depending on how you partition it.) I personally run with only 512MB, but that's because my EVO 4G is not my daily driver, and I do not install a lot of apps on it.
One of the other things on this ROM is the Sony Walkman music player. I'm not sure if it's because of the ROM or the player, but the sound on my ultimate test (crappy old iPhone headsets) is really amazing. Also extremely loud. I would guess that the XLoud engine was baked into this, but I don't see any mention of it.
As with most ICS ROMS on the EVO 4G, the same set of problems that plague all of them are here. No front facing camera, 4G, Netflix, or Hulu. Considering it's been almost ten months since ICS came out, it's starting to become a mantra. It doesn't work, and nobody knows when someone will program a fix for it. Also, it's not a problem of the developers, just of the ICS base on the EVO 4G.
The calculator, memo pad, and a couple of other apps are TouchWiz versions – a little bit different but functionally the same. There are neat little things everywhere that the HTC line of phones does not generally see in ROMs, but functionally, it's about the same across the board, other than the pretty-neat S-Voice app.
I can't really tell any more if this ROM is faster than others. We've reached the tweak points of ICS where I think any more tweaking and the phone will explode. It feels fast after it's loaded, and loads pretty fast after the first boot.
I really like this ROM, and if my OG EVO 4G were still my daily, it would be the ROM driving it. Well, at least until something newer from D.I.R.T. showed up.
Links: Download | S-Voice patch | Development thread/Install instructions