Would you buy an "Amazon Kindle" phone?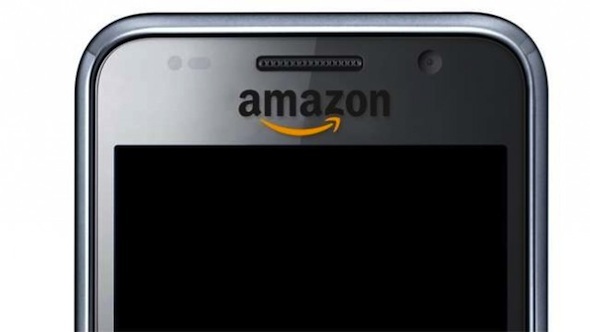 According to Bloomberg news, Amazon is planning a new smartphone to go along with its Kindle line of tablets and ereaders. It will supposedly be manufactured by the Chinese mobile phone manufacturer Foxconn and run a customized version of Android. Amazon is also reportedly creating a portfolio of acquired patents that will help protect it against potential Apple lawsuits.
This rumor actually first surfaced months ago, but the mainstream media only recently picked this story up. And honestly, it's about time that Amazon takes its Kindle Fire success one step further. Amazon's already got its own app marketplace and a rich selection of music, books, and video content that can be purchased or streamed. Entering the smartphone arena makes logical sense.
But would you be interested in an Amazon Kindle Phone, or whatever they end up calling it?
Keep in mind that the Kindle Fire doesn't have the Google Play Store, and it doesn't come with stock Google apps like Gmail or Talk. It's very likely that an Amazon Phone would be similar – as long as the Amazon phone doesn't come with Google apps, Amazon will have even greater control over the amount of customization that the company will have over the device. Amazon would also be able to force customers into buying content from them, rather than from Google.
This might not be all bad, though. If Amazon keeps its future phone locked down, that means it will also be able to sell it for much less than competing smartphones; it will be able to make up the lost revenue in content purchases, just like it currently does with the Kindle Fire. If Amazon sells it off-contract like Google is doing with the Galaxy Nexus, this means we might see a hugely popular unsubsidized, unlocked phone for around the same price as the Kindle Fire. That would really shake things up in the smartphone market.
So would you ever consider buying an Amazon Kindle Phone yourself? What features and specs would you need to see before you'd even consider it?
[
Bloomberg
]