A quick rundown of where we are at with Jelly Bean on the HTC EVO series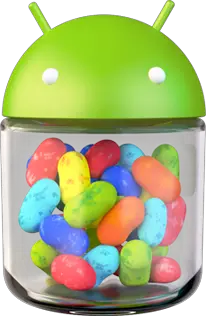 With the introduction of Android 4.1/Jelly Bean, the number one question has been, "when is it coming to my EVO?" While we don't have word on when it is coming for the HTC EVO 4G LTE via official channels, there are now ROMs in the root world for the entire EVO lineup that are at various states of functionality.
Here's a quick rundown of where we stand on AOSP Jelly Bean development.
Original HTC EVO 4G
Unofficial CM10 for Supersonic Nightlies
The official unofficial changelog indicates that the cameras and 4G/WiMAX are broken. Development has continued, and multiple builds have been released later in the thread, but the original post has not been updated for a few weeks.
This is no official continued support from Sprint for this phone, so do not expect anything past Gingerbread from the official channels.
AOSP Ice Cream Sandwich for this EVO isn't complete, either, so camera and WiMAX drivers still have to be built.
GSM/CDMA HTC EVO 3D
Disarmed Toaster unofficial GSM CM10 build
Ognimnella's Unofficial CM10 GNex port 
Cameras and 3D are broken on both versions. Additionally, 4G/WiMAX doesn't work on the Sprint/CDMA version.
WiMAX and camera drivers for ICS exist in CM9 builds and theoretically should be able to be ported without too much issue. However, 3D camera and display not yet working on AOSP ICS builds.
Official support is not discontinued, but we can expect that ICS was the last official update we will see for the EVO 3D based on past HTC and Sprint phones.
HTC EVO 4G LTE
Deck's unofficial CM10 for the HTC EVO 4G LTE
I ran this for a night, and the only reason I'm not still running it was some issues with the mail client and my Exchange server. I did not test out Bluetooth, NFC, or LTE (as it is not in my area), although others have mentioned that LTE kicked on when in an LTE-covered area. I also saw it written that NFC with Google Wallet was working, although there was no firm confirmation on that.
The buglist reports that camera video does not work (including video chat applications), that Google Music has issues, and MHL (HDMI) is not working.
Official support from Sprint is expected to continue for a while, since this is a relatively new device, and the upgrade from Ice Cream Sandwich to Jelly Bean requires much less reinventing of the wheel than the upgrade from Gingerbread to ICS. We can probably expect to see an official Sense-laden update in the future.
In conclusion
Jelly Bean is right around the corner for the HTC EVO 4G LTE. Unless something happens to stop it, I can't imagine that we'll have long to wait for some fully-functional, really amazing AOSP ROMs.
The HTC EVO 3D's future remains uncertain whether progress will get too far past a mostly-working AOSP ICS, as development comes in spurts and blows up every month and a half with developer/HTC issues. It's close, but close only counts in horseshoes and hand grenades. There are a few developers working on ironing out the CM9 kinks, so we can only hope they do and can progress without problems.
The OG EVO is trailing far behind. The last two Android framework updates did a number on a decreasingly supported phone. It's probably still going to get most things working and running just due to the sheer love of the phone, but it's not close to being daily driver yet.
There may also be some development going on that I'm not aware of. If you've run across anything that gives more hope to the EVO 3D and EVO 4G, feel free to drop a line in the comments. I'd love to see the OG EVO and EVO 3D back at the forefront.