Apple will drop the YouTube app from iOS 6, Google will make standalone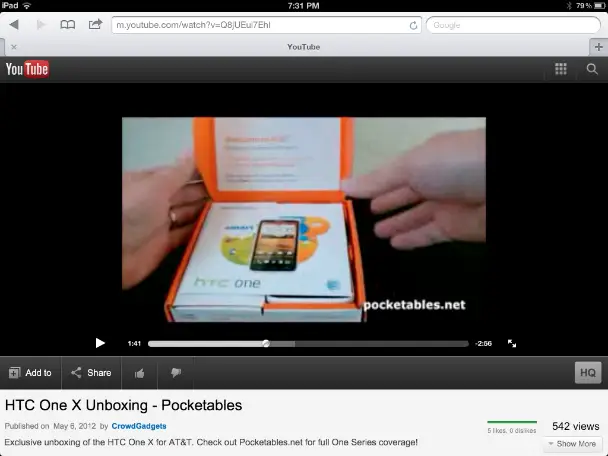 Today, Apple pushed out beta 4 of iOS 6 to developers. The biggest, and most important, change made in this latest beta is the removal of the YouTube app that's been included with iOS since its release in 2007. Apple has confirmed to The Verge that the lack of the old app is not a fluke.
Straight from the horse's mouth:
Our license to include the YouTube app in iOS has ended, customers can use YouTube in the Safari browser and Google is working on a new YouTube app to be on the App Store.
Earlier this year, Apple also confirmed that it won't be shipping iOS 6 with Google Maps integration, instead relying on its own mapping solution that it acquired from a number of companies over the past few years. If there was any doubt that Apple and Google hate each other, it should be entirely squashed by now.
However, this doesn't mean that viewing YouTube videos on iOS will stink from now on. Apple said that the mobile YouTube site will work through Safari and there will be a new YouTube app provided by Google itself. Both of these options are fantastic: firstly, the mobile version of YouTube is the only way I've been viewing YouTube videos on my iPad since the day I got it. It's a beautiful site with a healthy assortment of streaming quality options. And secondly, a new app from Google should add the polish that the current YouTube app has lacked. The Android version of the YouTube app has a streaming quality selector right in the video, so I expect the same from this new one.
The final version of iOS 6 will be released at some point this fall, presumably alongside new hardware.
[
The Verge
]