My Nexus 7 just started exhibiting the dreaded display lift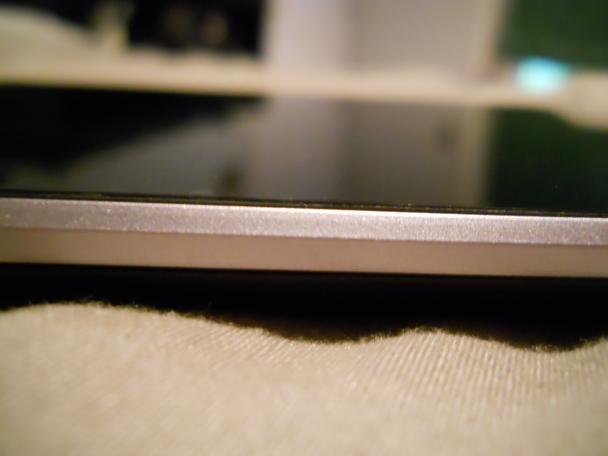 Just a few days ago, I published my review of the Google Nexus 7, in which I found that ASUS and Google's combined efforts had resulted in a great tablet. At the time, I also hadn't experienced any of the hardware issues that some others were, such as screen lift and poor touch response. Unfortunately, that changed today, as I noticed that the glass on the left side of my tablet is lifting ever so slightly from the casing.
The defect isn't actually too bad, and isn't noticeable at all if you aren't looking for it. However, the problem is certainly there, and can be made obvious by exerting a slight pressure on the bezel of the tablet. When the display lifts up, you can clearly see the glue that failed to hold it down. As I said, the defect isn't yet noticeable at all, and also hasn't caused a functional problem yet. However, I wouldn't want to keep the tablet in this state, simply because I don't want the problem to get worse.
Since I intend to keep the Nexus 7 for a long time, I simply can't ignore this problem. It may be small now, but I don't want to risk it becoming progressively worse. As such, I will be contacting Google today about a replacement. It may be possible to fix the problem without sending the tablet in for repair, but since mine is still under warranty I think sending it back to Google will be easiest. This will be my first time dealing with Google Play customer support, so I'll be sure to keep everyone posted on the fate of my Nexus 7 and how well Google handles the problem.
Just to be clear, this is in no way meant to contradict my positive review of the tablet, just to notify everyone that the screen lift problem is present on some devices. However, I still think that the Nexus 7 hardware is good, and consumers shouldn't let a few faulty units sway them away from buying the tablet.