Sprint LTE appears in San Francisco way ahead of schedule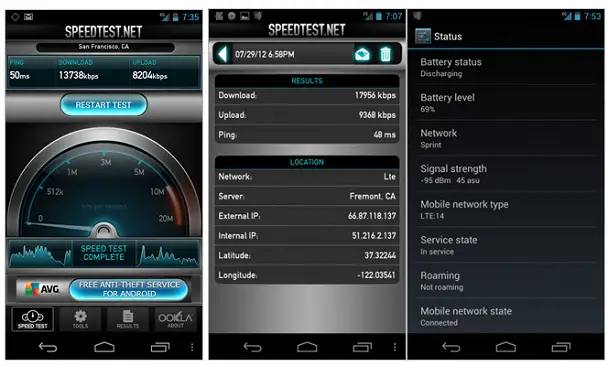 Sprint hasn't officially announced any new 4G LTE markets since the initial 15 cities went live (although we've rounded up what we could from S4GRU for you here). Still, it seems that a few lucky subscribers in the San Francisco area are already able to connect to the network. This is in spite of rumors pegging the official launch in January 2013.
So far, reports have surfaced from people in Mountain View, Sunnyvale and Cupertino, which indicates that initial work on the network is happening in Silicon Valley, before spreading throughout the rest of the Bay Area.
Additionally, since these sites have not been officially announced by Sprint, it's very possible that they will go on- and off-line repeatedly as the network gets tested, and depending on whether or not Sprint chooses to block LTE connections before the launch. Therefore, if you're in one of these areas and can't find an LTE connection right away, don't worry quite yet.
For the rest of us who aren't in the Bay Area, this is still great news. It shows that progress on the new network is proceeding as it should, and I wouldn't be surprised if we start seeing more reports of LTE connectivity showing up in even more places across the country. Bring it on, Sprint!
[
Android Police
] 
Thanks, Terrell!