T-Mobile getting staff ready to start "selling against the iPhone"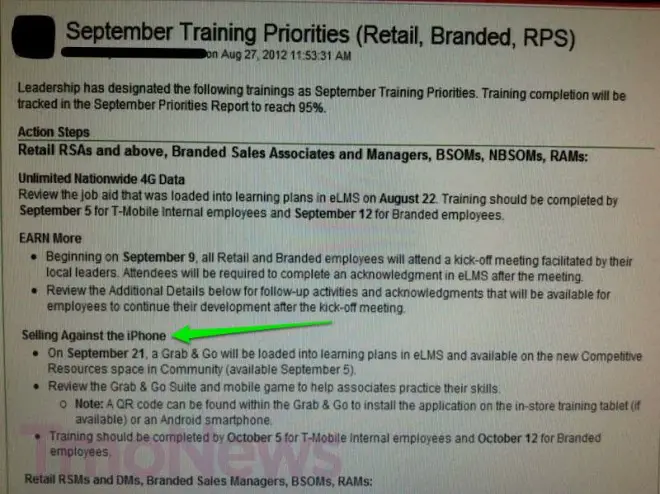 Of the top four US national carriers, T-Mobile is the only one to not carry the iPhone – even if it really wanted to. Unfortunately for the GSM carrier, it's starting to look like this will be yet another iPhone that it won't be (officially) carrying.
The above picture is from a leaked internal T-Mobile memo. In it, the carrier instructs its team to sell "against the iPhone" "on September 21." September 21 is a rumored date for the actual release of the iPhone, not the announcement, which is still pegged for September 12.
More importantly, the carrier is also going to start selling microSIM kits that are compatible with the iPhone, so that owners of iPhones can use their current devices on T-Mobile's network. The kits will be released tomorrow.
It's rather unfortunate that T-Mobile won't officially get the iPhone for yet another year, but maybe it's a blessing in disguise: the iPhone is kind of the killer of networks. Still, are any of you going to buy a kit and use your iPhone on T-Mobile?
[
TmoNews
]