TeamWin Recovery Project for the HTC EVO 4G LTE updated to v2.2.2.0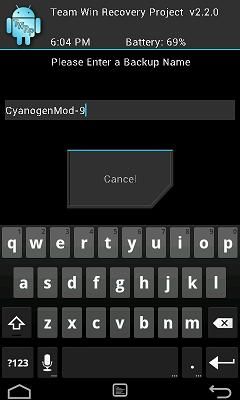 TeamWin's custom recovery for the HTC EVO 4G LTE was updated this week to version 2.2.2.0.
The new version improves sd-ext handling, fixes some scrolling issues, addresses problems with using punctuation in the file names, adds Android Jelly Bean decrypt support, and fixes free space calculation when switching backup devices, among many other changes and bugfixes.
The new version also comes up in about ten seconds and seems slightly faster, although – to be fair – I don't have exact comparisons for boot times, and any changes also may be due to the new firmware/kernel updates.
The new TWRP versions also include HTC Dumlock support, which will enable you to flash kernels and other things that cannot be flashed from an S-ON phone on an HTCDev-unlocked device.
The new version can be downloaded at the link below, or installed via the Goomanager application's "install openrecovery" option.
You might want to consider moving to this new version before you look at running any Jelly Bean ROMs if you're planning on using encrypted apps and want them backed up properly via TWRP.
[
TeamWin
]