16GB Nexus 7 units may be suffering performance issues when storage is low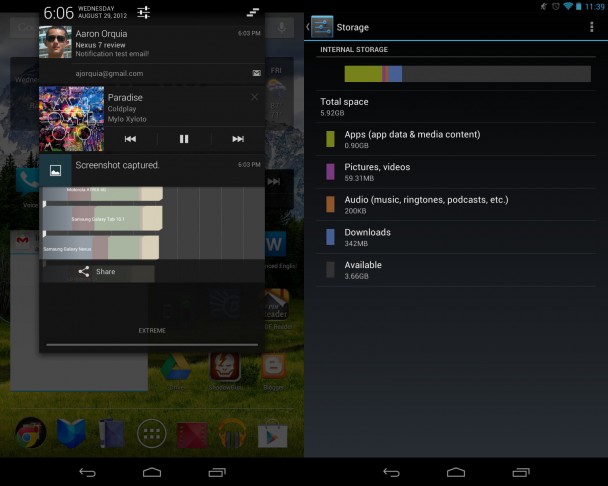 It's unfortunate that I have to talk about problems with the Nexus 7 so often, simply because I like the tablet so much. However, they seem to just keep cropping up, and it is important to keep consumers informed. Of course, focusing only on the problems may make it seem like that's all there is with the Nexus 7, but as soon as I get my tablet back from Google, I'll move right back into some more positive stuff.
Anyway, in addition to the screen lift and display sensitivity issues, it appears that some 16GB Nexus 7 tablets may have an odd performance bug. According to a variety of users, the 16GB Nexus 7 experiences a major performance drop when available space is less than 3GB. The only way for the problem to be solved  is to leave more than 3GB free on the tablet, which obviously isn't ideal when you paid for a full 16GB. Unfortunately, it is also likely hardware related, which explains why only the 16GB tablet suffers from the flaw.
It is really quite unfortunate that the Nexus 7 has so many different problems. but it still remains a great tablet. Based on my support experience, I would expect that users having this problem would be able to get a replacement fairly easily, and return to enjoying their Google tablet with little fuss. Indeed, the Nexus 7 is still a great tablet, especially if you are able to pick one up for free.
[
Android Police
]