5-inch HTC phablet will arrive at Verizon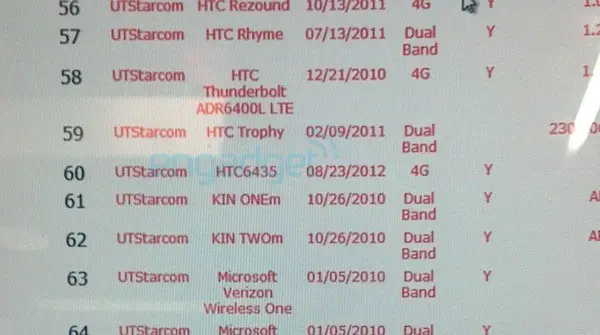 HTC rumors have been flying all over the place this week, leading up to HTC's big press event on September 19. But at least we now have a little bit more to go on regarding the rumored 5-inch phone/tablet hybrid that will compete with Samsung's Galaxy Note: according to an internal screenshot leaked from inside the depths of Verizon Wireless, a device code named the HTC 6435 will be available soon.
The most common speculation is that this device is the mysterious black and red phone that posed for some blurry cam shots, and which I originally thought might be a new mid-range addition to the HTC EVO lineup. While the actual size of device in those blurry images is hard to gauge, I'm now starting to think that it is indeed this 5-inch phablet that will head to Verizon. I just wonder if this will be branded an HTC One device, or something else.
Of course, this should go without saying, but you should be taking all of this with a grain of salt until we get official confirmation from HTC.
[
Engadget
]