Accessory review: IPEVO Perch Desktop Stand for iPad
This is my fourth IPEVO accessory review. By now, you'll know that two of those accessories were fantastic – ones that I used as daily drivers until the next one replaced it – but you'll also know that one of them wasn't so good, and has naturally tarnished my feelings towards the manufacturer.
Regardless, I'm writing up yet another IPEVO accessory review. This time, it's the company's Perch Desktop Stand for iPad. I've had it for a couple weeks now, and I'm finally ready to give my review. Did IPEVO hit one out of the park yet again, or did it swing for its second strike? Read on to find out!
Packaging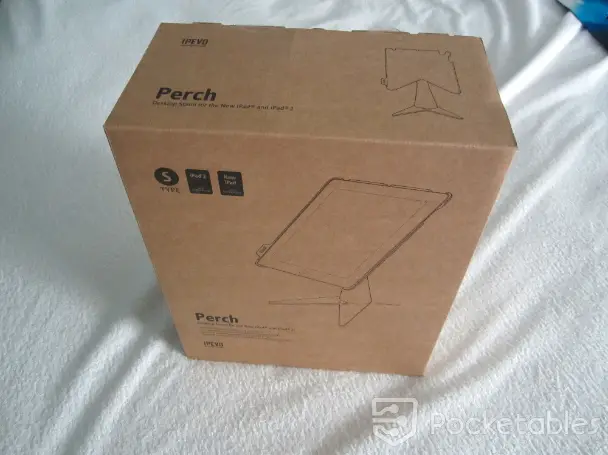 IPEVO seems to have a love affair with cardboard packaging – so just like every other product I've received from the manufacturer, this one came in a cardboard box, too. Unlike previous IPEVO accessories, however, the Perch Desktop Stand came in a very large, more traditional cardboard box.
You think it's kind of wasteful to use such a large box, right? You'd be right, of course: the stand comes apart so there's truly no reason for such a large box.
Design and Quality
The stand comes in three parts: the iPad holder, the neck, and the base. All of those parts can be detached from one another, though to take the base off of the neck, you'll need an included tool. It's simple enough – and the parts are rather hefty and thus strong. I had no problems leaving my iPad in the stand for a long period of time because I knew that it would be going nowhere.
The iPad holder is made out of rubber. It's a strong rubber, but it's pliable enough to let you put in and take out your iPad without much trouble. The rubber is also soft to the touch, so it not only feels good but it also prevents any sharp objects putting a scratch in your tablet.
The unfortunate thing about soft rubber is that it attracts dust. A lot of dust. You can probably tell in the picture that the holder is full of it. It's easy enough to wipe off, of course, but it still looks hideous if you haven't had your iPad in the holder for a while.
While you keep your iPad in the stand, you can use all of its ports and even the camera. Everything on the iPad that you'd normally have available to you when using it out of the stand is usable while it is inside.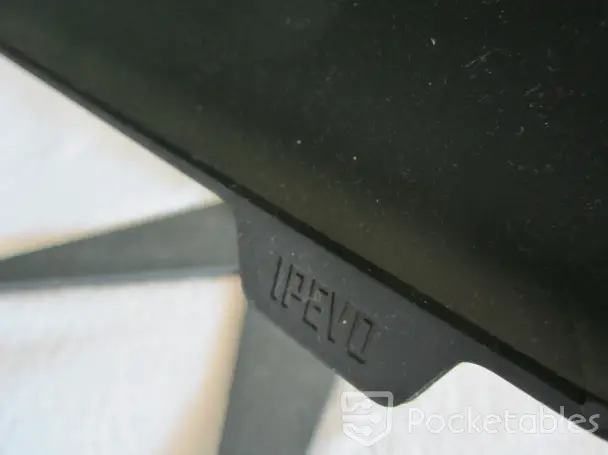 Towards the bottom of the stand, you'll find an IPEVO tab. Aside from a bit of advertising for the company that made it, the tab is useful for taking the iPad out without using much force. If you were to press on the tab, the bottom of the iPad would slightly pop out, giving you an easy way to slide the rest of it away from and eventually out of the case.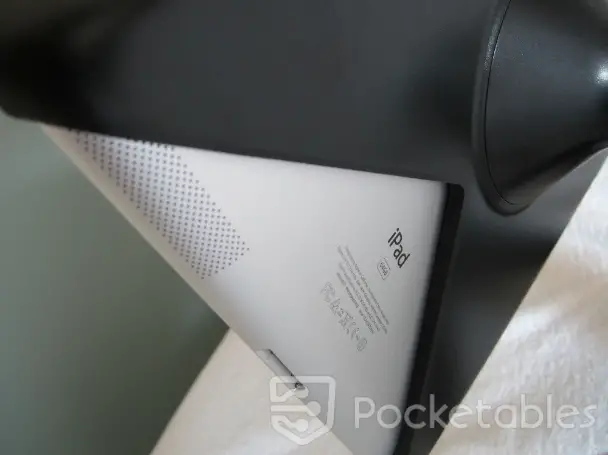 Like I said, every port and other feature that the iPad offers is usable while it's in the stand. The 30-pin connector is very easily accessible, and the speaker is mostly clear from the rubber, so music still sounds great.
Functionality
Luckily, the good things I have to say about this case don't stop there. You can flip the iPad into any orientation that you want, and you can also adjust the angle at which the screen points toward you. And the best part is that the stand will hold the iPad in your desired position – there is no moving about here.
This stand is made specifically for the desktop, so if you want to use it in other areas, you may have a bit of difficulty in getting the iPad exactly where you want it. IPEVO does make other models of the same stand for two other positions – standing and couch – so that you can use your iPad more comfortably when you're not at your desk.
Conclusion
Should you buy the desktop version? IPEVO is currently selling this particular Perch stand for $49 on the company's website. For that price, you get a quality stand and a huge cardboard box – but the question is, is it worth it?
In my opinion, yes. IPEVO has come through with yet another quality product, and if you're looking for a desktop-only stand, then this should take up a top spot on your list. There are other stands with more functionality – namely, the LapDawg o-Stand – but for what it is, the IPEVO Perch Desktop Stand is one of the best around.
IPEVO is selling the Perch Desktop Stand in black and white varieties for $49 here.