Acer announces Iconia Tab A110 7-inch tablet with Jelly Bean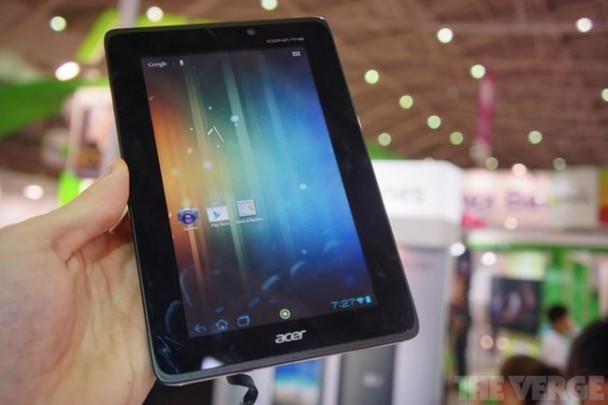 New Android tablets are almost too common these days, with manufacturers announcing new devices seemingly all the time. Most of them are fairly similar, but occasionally one or two are a bit better than the others. So while Acer hasn't had great luck with their past Android tablets, their latest 7-inch offering may just have a chance, if only because it is much like Google's popular Nexus 7.
Called the Acer A110, the tablet has a 7-inch display, Tegra 3 processor, and most importantly Android 4.1 Jelly Bean. It also reportedly fits into the same price point as the Nexus 7, costing approximately $250 US (converted from pounds sterling). It does fall flat compared to the competition in the display department, as it packs only a 1024 x 600 resolution compared to the 1280 x 800 of the Nexus 7.  However, it has the advantage of including a microSD slot, something that in itself is often enough to sway a potential buyer.
Although the Iconia Tab A110 isn't the most exciting tablet on the market, it is a viable contender, and a good alternative to the Nexus 7 for those who need an SD card slot. Not only that, it is also nice to see the 7-inch tablet market expanding even more, not with cheap, no-name tablets, but with big-name manufacturer products with the latest version of Android.
[
ZDNet
]