HTC also offers urBeats headset in exchange for iPhone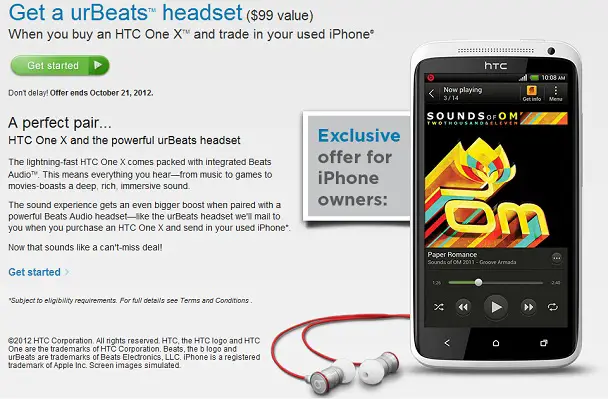 HTC really wants you to get rid of your old iPhone and buy one of its hot new phones. In case you are planning on purchasing a new HTC One X, and you're not happy with HTC's cash offer for your iPhone, you can also opt for a free pair of urBeats headphones, instead. The deal ends on October 21, so you've got less than a month to act in case you are interested.
Of course, much better deals could be had elsewhere. eBay or Craigslist is sure to net you much more than $99 – the value of the Beats Audio headset – which you could then use towards any other premium headset of your choosing, with money left over. However, if you don't like dealing with auction sites or strangers, and you're looking for a quick and easy way to get something that you wouldn't normally buy otherwise, then this is a decent deal.
[
HTC
]