Microsoft discusses Windows Phone 8's camera improvements and a few other features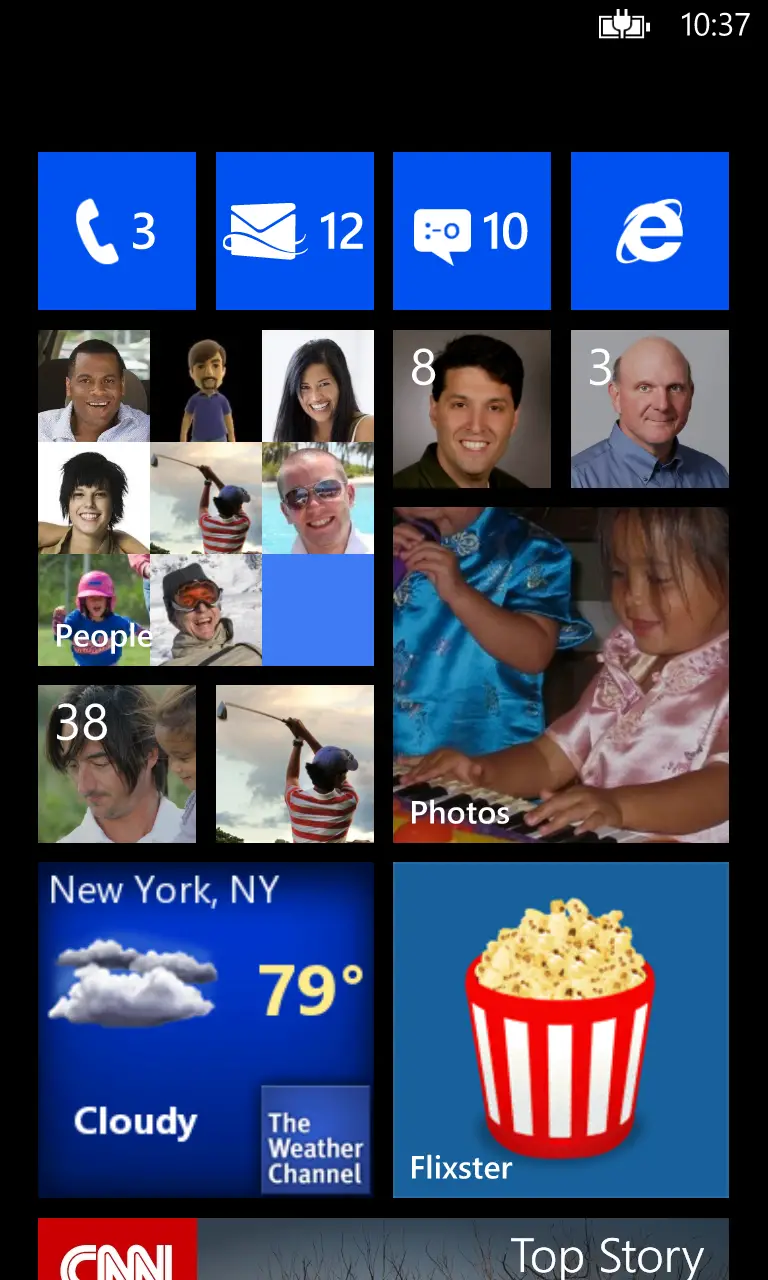 Microsoft and Nokia held a joint Windows Phone event in New York City this morning, but the news was definitely more focused on Nokia that the actual Windows Phone 8 OS. Microsoft did, however, spend a few minutes recapping some of the announcements from the Windows Phone Summit and opening up about a few Windows Phone 8 features, particularly when it comes to the camera. Unfortunately, the rest of the feature announcements are still being saved for a "later date." This came as a disappointment for those of us who were eagerly looking forward to something resembling a full feature list.
It should be noted that Microsoft is now referring to the operating system as the "Windows Phone 8 OS," rather than simply Windows Phone 8. While this might seem like a strange move at first, it sounds like it's simply an effort to remove the version number from the official branding. Early on in Windows Phone's lifecycle, some people were unsure of what to call the devices. Do you say "I have a Windows Phone 7 phone?" Most people (including me) ended up simply referring to it as Windows Phone, and this change helps support that.
The new Windows Phone Start screen is much bigger and more customizable than the first iteration, and the version showed off today looked even more polished than the one at the Windows Phone Summit. A Windows 8-esque Games live tile was clearly on display, and you can now see notifications for people who have been pinned to your Start screen. Microsoft also announced two commonly-requested features: the ability to change the refresh button in Internet Explorer to favorites or tabs, as well as an official screenshot capability. The first public Windows Phone 8 screenshot can be seen above. It's also possible to share content via new methods like NFC and OneNote.
Most of the improvements discussed today, however, revolve around the camera. The zoom bar has been removed, replaced with support for pinch-and-zoom. In its place are icons for new features like camera lenses, which brings up a list of camera-related apps like Bing Vision, Panorama, Photosynth, and anything else you might have downloaded. Images taken with lens apps appear in the camera roll like any other photo, and they're captioned with the app's name. If you tap on the ellipses on the app bar, you can re-open the photo inside of the app it was originally taken with. Apps can also embed additional data inside of a single image. In other words, an app like Blink can take a large number of photos, choose the best one, and display it in the camera roll. Re-opening the image in the app, however, will show you all of the related burst shots that were originally taken. Last, but certainly not least, is the fact that Windows Phone now supports full-resolution photo uploads to SkyDrive.
This is just a small slice of the features that Microsoft has added to the Windows Phone 8 OS. Sadly, we might have to wait until as late as October to learn more details, despite the fact that the SDK will be released to a limited audience in mid-September. Look for another post later this evening on what Microsoft didn't announce at today's event.