Nokia Lumia 820 officially announced, offers many Lumia 920 features in a smaller package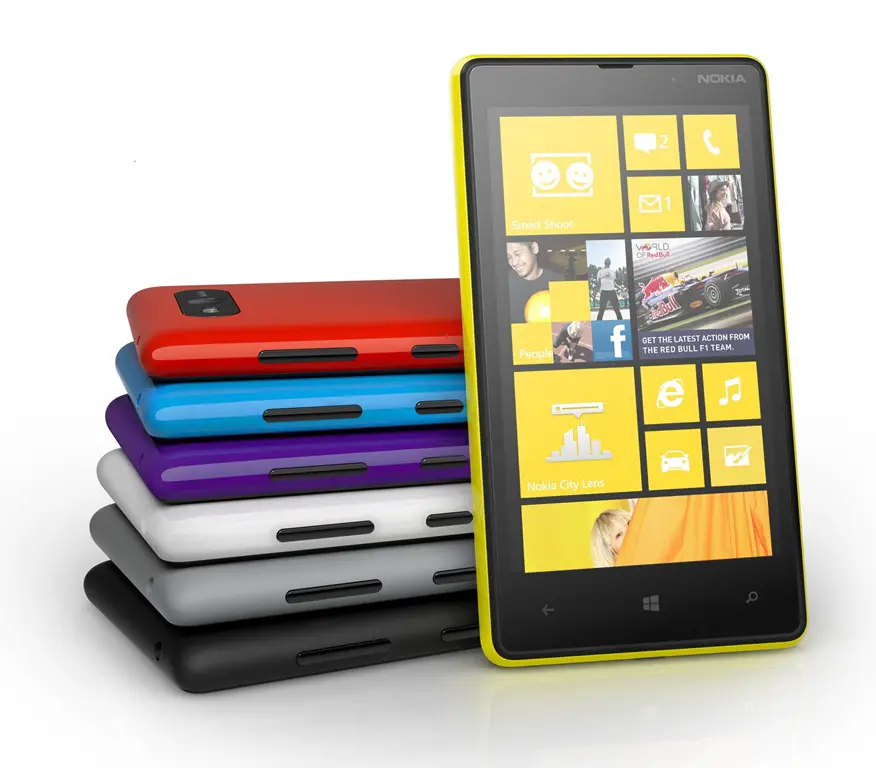 The impressive Nokia Lumia 920 was the star of Microsoft and Nokia's joint event this morning, taking up the majority of the press conference. But as the event was winding down, Nokia came close to pulling an "oh and one more thing" move and whipped out the Lumia 820, which offers many Lumia 920 features in a smaller package.
The Lumia 820 includes the same polycarbonate unibody design, 1.5Ghz Qualcomm Snapdragon S4 dual-core processor, 1GB of RAM, NFC, Qi wireless charging, and super sensitive display technology as its older brother, as well as the impressive lineup of apps and accessories. But while the screen, camera, battery, and internal memory aren't quite as impressive, the Lumia 820 will allow you to swap case shell colors, expanding the variety of styles for your device. It also includes a microSD card slot for up to 32GB of additional storage, something that the Lumia 920 strangely lacks.
A 4.3-inch ClearBlack OLED WVGA display running at 800 x 480 graces the front of the device. The Lumia 820 also has an 8MP camera with a Carl Zeiss Tessar lens on the back and a VGA camera on the front, as well as 8GB of internal memory (plus 7GB of free storage on SkyDrive). The 1,650mAh battery is rated at eight hours of talk time, 330 hours on standby, 55 hours of audio playback, and five hours of HD video.
Like the Lumia 920, the Lumia 820 will be released this fall at an unknown price point. We don't even know which carriers it will be sold through. It will, however, come in a wide variety of colors: red, yellow, grey, cyan, purple, white, and black. If you're fashion-conscious or want the maximum amount of storage possible (8GB internal plus a 32GB microSD card and SkyDrive cloud storage), the Lumia 820 might be a good choice.