Quick app review: Ocean HD live wallpaper for Android
Whenever there's a new live wallpaper that actually looks good on higher resolution devices, I have to try it out. A few days ago, such a wallpaper started appearing in banners on Google Play, and it's definitely one of the better live wallpapers I've seen.
The theme for this wallpaper is the ocean floor, and you can choose between a coral reef and shallow sea as the main scenery. Within those themes you can toggle various elements of the wallpaper, as well as control camera settings. You can switch between manual panning (when you sipe on the screen), homescreen pannig (when you switch between home screens), and auto panning (self explanatory).
The fish also react to touch, so if you want to, you can run around chasing fish around your home screen. There are probably more constructive things you could do with your time, but at least it's an option.
The wallpaper looks absolutely great, and while live wallpapers like this can drain your battery a bit faster, it's part of the Android charm. If I could change (or more precisely, add) anything in this wallpaper, it would be more options and more themes. It would also be great to have the wallpaper change depending on time of day.
Overall a a great live wallpaper well worth the $2 asking price.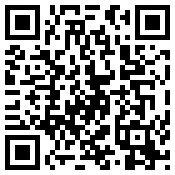 Download: Google Play