ROM Picks: Evolutionmods Unofficial Paranoid Android 2.10 for the HTC EVO 4G LTE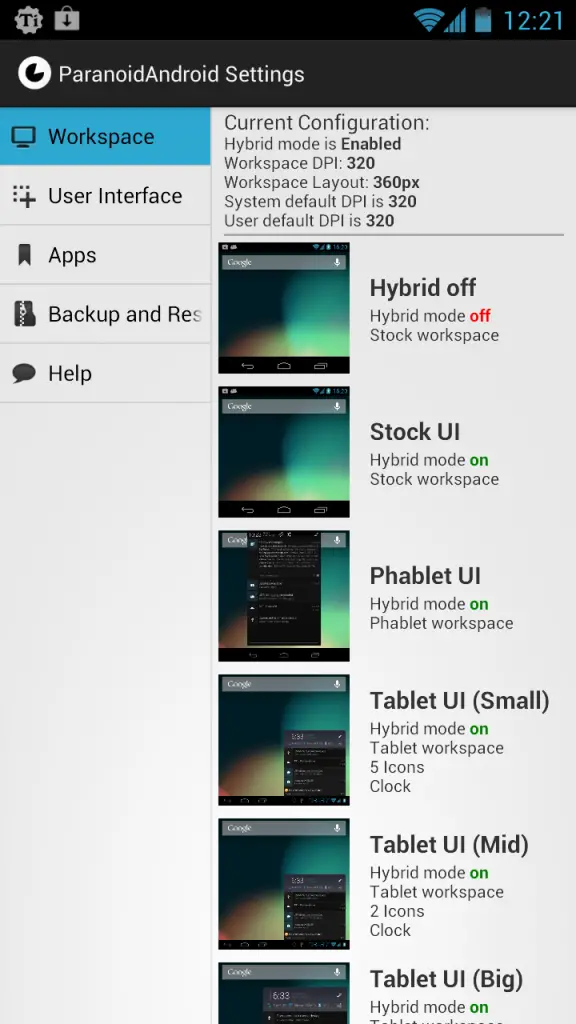 Paranoid Android is a hybrid tablet/phone ROM for the HTC EVO 4G LTE (among many other devices) that combines the best of both and allows you to run your device in whatever mode you choose for whatever application you want.
We've covered some Paranoid Android releases in the past on ICS platforms, but it's now reached fully-functioning status on Jelly Bean for the EVO 4G LTE. There are still some quirks inherent with the AOSP Jelly Bean builds, such as the phone process crashing a couple of times on boot, but that's relatively minor.
One of the things that got me interested in this particular build, besides that it's almost complete, was a link to a new AOSP camera that was in the main development post. It has burst mode and some of the features of the Sense camera that have made leaving Sense hard, but it's still evidently a work in progress.
You'll need a hacked copy of Google Wallet if you want to run it, as for some reason Wallet simply doesn't like this ROM.
Benchmarks are a little low on the ROM, and it shows when you transition from app to app. The default kernel, which appears to be built by Notta, is a bit jerky at times, although you can swap that out for the Komodo kernel if you want and get smoother performance. Notta's kernel works completely, but probably values stability over smoothness, as we're still relatively early in the Jelly Bean development cycle.
I ran into some issues with some apps hearing me; according to the thread, you have to speak into the top mic for it to listen properly. Also, there's a top mic on the EVO 4G LTE. You learn something new every day.
Sense keeps pulling me back with the amazing camera, but other than the two or three force closes on startup and the requirement to use a hacked Google Wallet, this ROM seems ready for prime time. It'll take some additional flashing to make it awesome (camera, kernel, etc.) but it's worth it.
PA is an amazing ROM build. It's great to see it's almost perfected on the HTC EVO 4G LTE.
[
xda-developers
]