Tech Talk: What do you want to see at Apple's September 12 iPhone 5 event?
We love writing about tech, but we love talking about it, too. And there is no group of people with whom we'd rather discuss tech than our own awesome audience. Welcome to Tech Talk, our brand-new series that encourages in-depth conversations about the most popular tech topics in the news today!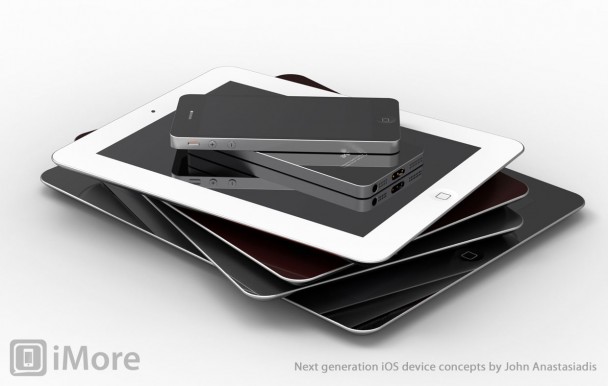 Apple is holding a media event on September 12 for what is likely going to be the new iPhone 5. But there aren't many hard facts about the rumored new device, and everything that has been reported up to this point has been speculation.
However, there is a lot of speculation for every Apple device – and because of that, there have been numerous mock-ups, rumors, and leaked parts that have gone around the internet to give potential customers a small taste of what they should expect in eight days' time.
Since we do have eight days until Apple unveils whatever it's been working on, let's have a discussion about what we all want to see introduced at the Yerba Buena Center for the Arts next Wednesday.
Personally, I want to see the iPhone 5 (or whatever it will be called), but not because I want to buy one: I just want to see how Apple does with its next-gen handset. I have a feeling that the company may produce its first major flop in a long time, but it's really only because iOS looks, feels, and operates like it's from 2007.
I'd also like to see Apple revamp its iPod lineup. Admittedly, most of its iPods don't need to exist anymore. For instance, the nano, in its current form, is a somewhat pointless device. Its screen is small, you can't watch videos or play games, and an extra $80 gets you an iPod touch that can do much more than the nano. Thusly, it needs to be revamped – or simply killed off. Another device that can be killed off is the iPod classic, provided that Apple can stuff the iPod touch with enough storage to satisfy the needs of iPod classic diehards.
Speaking of that iPod touch, it should include whatever new internals that the new iPhone has. The touch hasn't been updated in a while – in fact, it's coming up on its second birthday – and it is need of a significant performance boost. Capacities are also fairly low and should be bumped up.
Finally, we get to the iPad mini. This rumored device is said to include a screen roughly 7-inches in size, but not much else has been said about it. Since this is about what I'd like to see in the iPad mini, I'll just say that I want it to have the higher-powered variants of the new iPhone's hardware so it can be incredibly fast. That way, it'll be powering less pixels than the new iPad – but with even more power. A 7-inch iPad is the only tablet that even begins to tempt me to switch away from my current and very large iPad.
So now that I've written what I'd like to see, it's your turn! Is NFC important to you? Do you want iOS to change functionally, visually, or both? Let us know what Apple needs to do to keep you in its ecosystem – or make you join.
And remember, the more you comment, the better your chances of winning either a Nexus 7 or $50 cash will be. So let's have a great discussion below about what you want to see out of Cupertino next week.