CrowdGadgets | October 27, 2012

The CrowdGadgets newsletter is a weekly installment that will keep you up to date on the latest gadget and tech news from Pocketables, Good and EVO, and the rest of the CrowdGather gadget network, including Anythingbutipad, Anythingbutiphone, Anythingbutipod, and Zune Boards. Read the latest news below.
Subscribe: Newsletter | RSS
Follow: Facebook | Twitter | YouTube
Features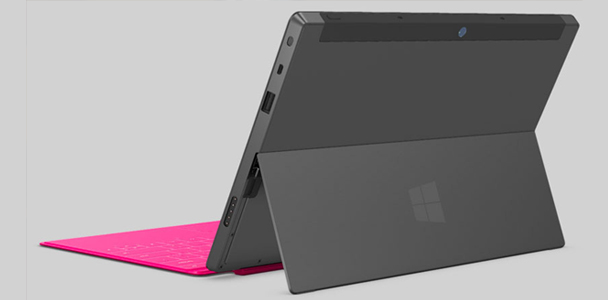 Microsoft's innovative Surface tablet is now available, and William has his first impressions of the device. And if you happened to grab a copy of Fruit Ninja on Windows 8 while it was in beta and encountered an update glitch, we have a tutorial on how to fix it. On the Android side, part seven of Andreas' beginner's guide to Tasker is up, and John pits the iPhone 5 against the HTC EVO 4G LTE.
Reviews
After three years in development and more than 1.24 billion hours of testing, Windows 8 has been released to the public. Check out the last installment of our eleven-part review for the final word on Redmond's new OS. And be sure to stop by our forums to voice your opinion. We also have reviews of Apple's new EarPods and the Seidio ACTIVE with Metal Kickstand case for the iPhone 5.
Good and EVO
If you're into Android ROMs and the developers who make them, you'll want to check out our latest dev spotlight featuring Alex Cruz (Mazda), one of the guys behind Team D.I.R.T. A beta version of the HTC EVO 4G LTE downgrade/S-OFF toolkit has also been released, and Google Wallet appears to be readying to go multi-platform in the near future. It also now works on the MetroPCS network.
October Nexus giveaway
Your response to our September giveaway was so great, we decided to do it all over again. That's right – between now and October 31, you can enter to win a brand new Nexus 7 tablet or $50 in cold hard cash. Every comment you leave is one entry, so the more you contribute, the better your chances will be. For more specific details, make sure to read our giveaway guidelines.
From our forums
Help make our forums even better by introducing yourself and joining the conversation today!