Five things Xbox Music needs to do to succeed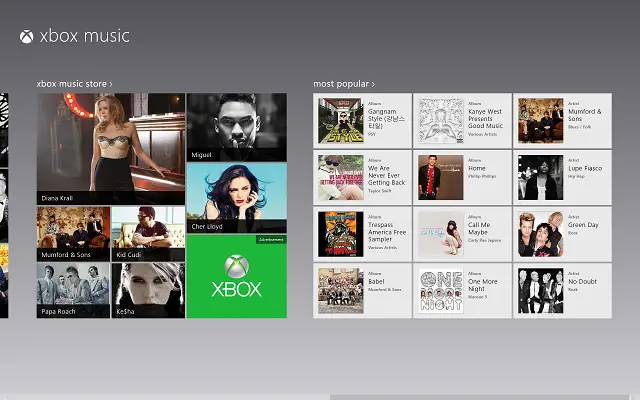 Microsoft announced Xbox Music, the next generation of the Zune service, at E3 2012. But, in keeping with the recurring theme this year, the company didn't provide many details about the service, not to mention when it would actually become available this fall. According to a new report on The Verge, Microsoft plans to launch the new service on October 26, the same day Windows 8 will become publicly available.
While the launch date is technically a rumor at this point, Microsoft has already announced that both Windows 8 and Windows Phone 8 will support Xbox Music. As a result, the company has to begin disclosing details about the service sometime before the big OS launch later this month.
As someone who's been a Zune Music Pass subscriber since the beginning, there are a number of features that I think need to be included in Xbox Music for the service to succeed. Most of these have been previously rumored, but they're still critical to creating a great user experience.
Cloud music collection
When Zune made the jump to Windows Phone, streaming music went from something that users occasionally did on their device to something you do on a regular basis. This was due in large part to the small amount of on-device storage, which prevented you from putting your entire music collection on your device. But while Smart DJ and other features made it easy to discover music, it was extremely difficult to keep track of the music you enjoyed. One of the main reasons I like having a music collection is that it allows me to browse through all of my content. While you could technically pin an artist or album to your Start screen, this quickly became impractical for use in the long-term.
Xbox Music needs to support a cloud music collection, letting you pin your favorite albums, artists, and songs and sort them however you'd like – just as we've all become accustomed to with local music collections. Playlist management is important too, but the service can't rely exclusively on it. A cloud music collection is so essential that I'd be happy if this was the only feature in Xbox Music at launch.
SkyDrive integration
SkyDrive integration ties into the cloud music collection, but it also takes things a step further. Xbox Music should – and most likely will – support SkyDrive, letting you access your personal music collection at any time. Xbox Music has a large selection of content, but there are times where you need access to your own music collection. Letting users store their content on SkyDrive and stream it to their devices is important.
Ad-supported music streaming
I've happily paid $15 per month – no, I never switched to the cheaper plan – for access to unlimited music for the last six years, but some people aren't willing to do that. Services like Spotify, Pandora, and Last.fm have drawn a lot of users thanks to their ad-supported model. I fully expect Xbox Music to do the same this fall, while still keeping a subscription tier open to people who might want to eliminate ads or download tracks directly to their device for offline listening.
Cross-platform availability
Xbox Music (formerly Zune) has been exclusive to Microsoft devices since its inception. That's all well and good for those in Microsoft's ecosystem, but extending support to other platforms will allow even more people to join the service. I've talked to many people who'd love to use Xbox Music but can't justify doing so if it won't work on all of their devices.
Innovate, innovate, innovate
The most important thing that Microsoft needs to do with Xbox Music is innovate – and innovate quickly. The Zune service has remained relatively the same for the last few years, but the introduction of Xbox Music needs to kick off a steady stream of updates, fixing bugs and adding new features at a rapid pace. If Microsoft doesn't continue to improve upon the service, it won't be able to compete with everyone else.
What features are important to you? Let us know in the comments.