Microsoft details new Windows Phone improvements [Live coverage]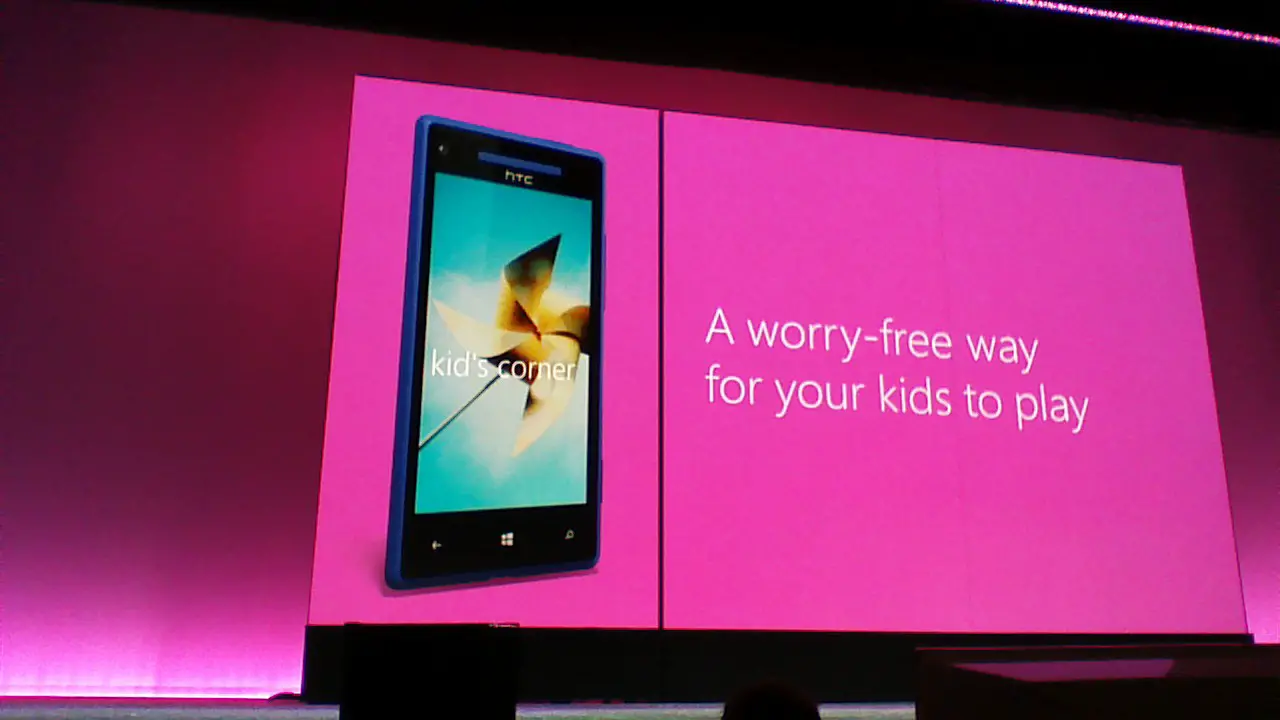 Data Sense will let you manage your data usage and helps you use less data. Microsoft tested the top 100 websites and got 45% more web browsing with the same amount of data. Verizon will be the first carrier to offer the feature this fall.
Joe Belfiore then went on to describe his favorite new feature: Kid's Corner. This feature will allow children to play with devices while giving parents peace of mind. It creates a special section – "a phone within a phone" – designed specifically for kids. Parents can choose which apps appear in Kid's Corner, so there's no fear of them messing something up or accessing something they shouldn't have.
Rooms, a new People Hub feature, let you group your favorite contacts into special sections like family or friend. You can create lots of different rooms, and it gives you a way to access contacts and share your location, photos, messages, and notes. Microsoft knows that not everyone has a Windows Phone, so you'll be able to use some features, like the calendar, with other platforms.
Developing…
More live coverage:
Live apps to power Windows Phone 8′s new lock screen, new apps on the way
Windows Phone 8 launches this weekend in Europe, worldwide in November