Open webOS x86 .iso available for download and use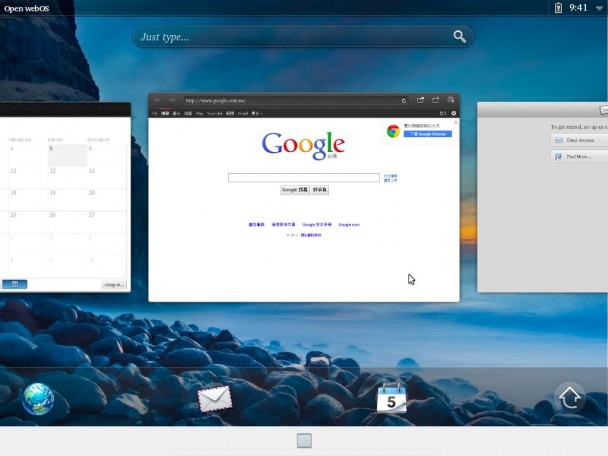 Just about a month ago, HP made good on its promise to release the webOS source code and turn Palm's OS into a community project. Already, we've seen the Samsung Galaxy Nexus and ASUS Eee Pad Transformer Prime running the OS, and now a build has appeared for a seemingly odd bit of hardware: x86 desktop and laptop computers.
The OS is readily available for download in the common .iso image form. With the .iso download, it should be fairly easy to use the "dd" command on Linux to make a bootable flash drive out of the image, although I haven't tested it yet. For those on Windows, a live USB creation software like LiLi should work fine, since this build is actually based off of Ubuntu.
As is to be expected, not everything is working quite yet. The OS may not boot on some hardware, WiFi and other devices may not work, and webOS apps can't yet be downloaded and installed. However, it is still quite interesting to see webOS running on x86 desktop hardware, especially considering HP's plans to use the software in interactive kiosks. Who knows, we may eventually see interactive map kiosks and the like in malls based on webOS. For now, the build may be fun to explore and play with, and perhaps provide just a little bit of competition to Microsoft's Windows 8 Surface devices.
[
Ubergizmo
]