That's it, I'm done with Android on tablets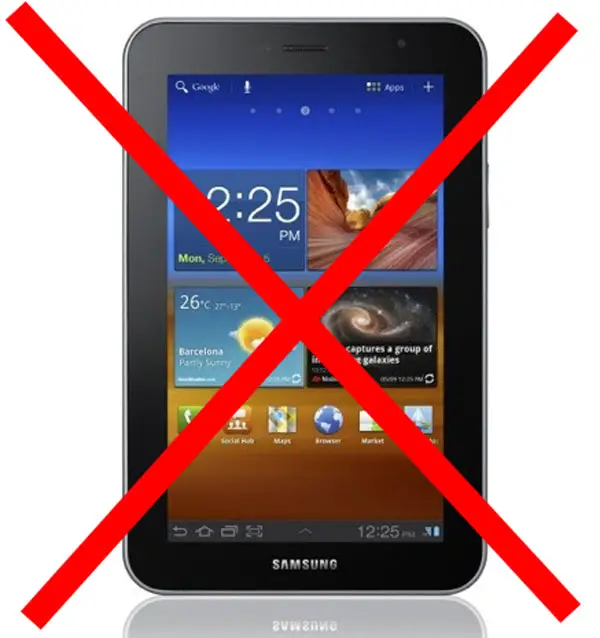 It's been a year since I bought my Galaxy Tab 7.0 Plus. At the time it was my first Android device in a while, and the only Android device in my arsenal. I later switched my iPhone for an Android phone, and started becoming more and more Android-based. These days I could never go back to iOS for my phone, but on the tablet side, the story is quite different. My iPad has always been a productivity tool, and the only loyalty I have to it is to the apps that I simply cannot find equivalents for anywhere else – be it full blown computer OSes or Android. I've tried, and I've tried, made compromises and tried again. I'm done.
Being a teacher student means you're both a teacher and a student. The student side apps have been the apps I've not been able to replace on Android for the last year, and now that I also need apps on the teacher side, I've found the situation to be no better there – worse, in fact. The ridiculous difference between iOS and Android in terms of education-related software just makes me wonder if anyone is actually developing productivity apps for Android at all. The task of moving from the iPad to an Android tablet seemed impossible when I was just looking for student software, now it has reached mythical levels.
Right now, my Android phone and my iPad are with me all the time. My Android tablet? Don't think I've used it for anything but an alarm clock for the last few months. My mistake has been that I've basically been ignoring exploring what I can do with the iPad because I've always hoped that I would be able to replace it sooner or later. Big mistake.
Today, I sat down and really dug into the Cydia store for jailbroken iOS software. Turns out that my unwillingness to look beyond what the less-than-useless search feature in Cydia gave me was a bad decision. I've found a ton of software that fixes many of my gripes with the iPad, albeit not all.
Remember my article about how Android has ruined iOS for me? Well, you can scratch one of the features I list there off the list. AndroidLock XT not only gave my iPad a pattern unlock feature identical to that on Android, it also has the option to unlock automatically when you're connected to a specified WiFi network. As irony would have it, upgrading my Galaxy Tab to ICS forced me to switch to a pin unlock code to continue using Unlock With WiFi, and it still isn't working correctly. The result is that both my Gingerbread Android phone and my iPad now have pattern unlock screens with automatic WiFi unlocking, while my ICS Android tablet has neither. And people wonder why I hate Android versions above Gingerbread…
Android tablets still have a lot of uses to some people. Personally, though, it's a lost cause for what I need a tablet to do, simple as that. Will I miss Android apps like AutoRemote, Dropsync, Tasker, and Dolphin? Absolutely, they're the apps that make my Android phone so great. Those apps are of no use to me on a device that's otherwise so useless that it's sitting in a dock at home, however. An Android phone and an iPad seems to be what's working best for me, so I'm just going to stop hoping that will change and get on with it. A year spent hoping that things would change is enough.