Fantastical releases iOS app, but is it worth a buy?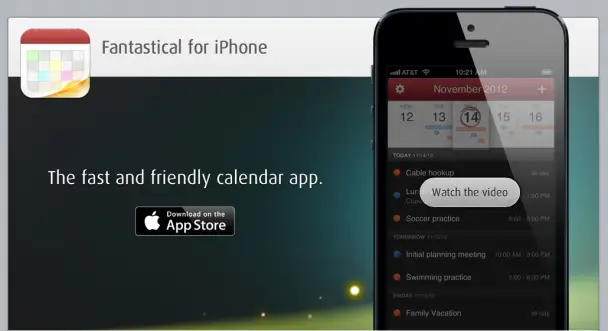 A while ago, I reported on a Fantastical update and told you that it is one of my favorite Mac apps of all time. Essentially, Fantastical is a piece of natural speech-recognition software that allows you to make calendar appointments and events by just talking to your Mac and telling it the name and date of whatever event you're trying to make. The software will then recognize what you said and put the time, date, and event name in the appropriate fields and make the event.
It's really cool on the Mac, where Siri currently isn't implemented. But on the iPhone, Fantastical seems like a moot point. Siri can schedule naturally-spoken appointments with ease – not to mention the rest of the features that the personal assistant has. Fantastical, on the other hand, is a $1.99 app that replicates only one of the many features of Siri.
In fact, Fantastical's dictation is only supported on iDevices that also support Siri, meaning that there is truly no reason to spend $1.99 on an app that will only do what your iPhone, iPad, and iPod touches are already capable of doing. You already spent a fairly large amount of money on the device, including the software that is included – why would you spend even more to get a feature that you already have?
I love Fantastical on my MacBook Pro, but unless you have the Mac app and are dying to have the same calendar appointment-making app on both your Apple laptop and mobile phone, MP3 player, or tablet, then Fantastical is a waste of time and money and storage space.
[
iTunes
]