Google Play Music finally, actually adds gapless playback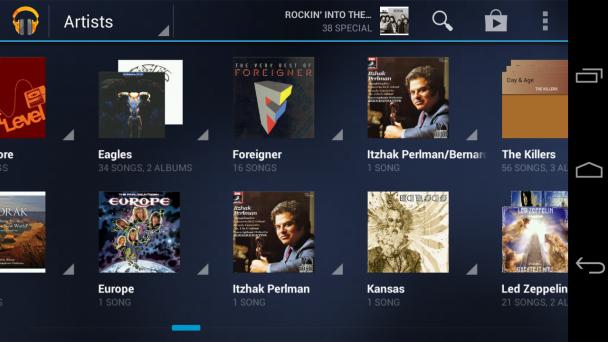 Back when Android 4.1 was released, I reported that the Android OS had added gapless playback for music to the core OS. While this was technically true, the stock Google Music app still didn't support gapless playback, while other players only supported gapless when playing .ogg files, and still others used their own software to offer gapless playback. This meant that while gapless music playback was technically an included feature, many users couldn't actually take advantage of it without considerable effort. Fortunately, Google Music has finally been updated to add the feature that quite a few people have been waiting for.
According to the app's latest changelog, the new version of Google Music includes gapless playback, as well as "Instant Mixes" based on favorite songs, offline playback improvements, and new automatic playlists. After testing out the updated version on my totally stock Nexus 7, I found that while the gap was much better than before, it was still noticeable. I don't know if this was because I was using MP3 files, but on my Android 4.1 Nexus 7 gapless playback still isn't perfect.
Still, it is quite good to see Google dealing with these small feature requests, and as I mentioned earlier, I think it really shows how much better Google's products have gotten. Whether Google Music included gapless playback or not, I would still use it for the syncing features, but the addition of nearly seamless music playback is just one less annoyance to deal with.
[
Android Developers
|
Engadget
]