ROM Picks: Evervolv 3.1.0 Jelly Bean for the HTC EVO 4G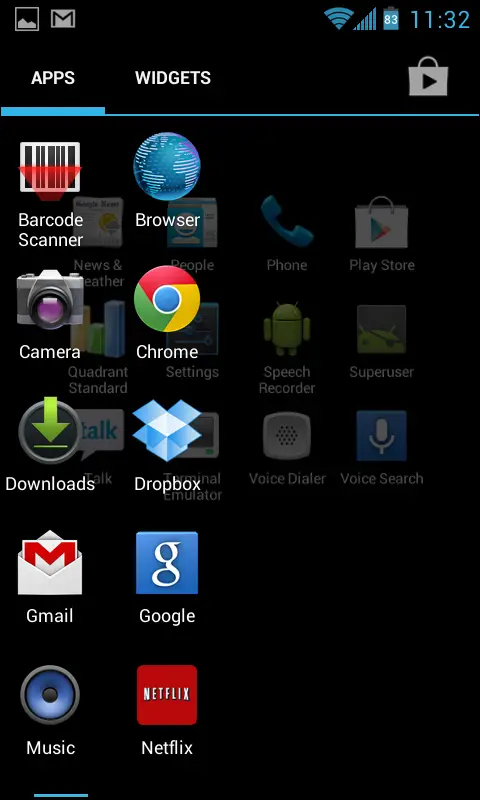 Development on the original HTC EVO 4G never ceases to amaze me, and the commitment to continue keeping the phone that changed it all out front is evident with the latest Evervolv nightly installments. Evervolv is a custom AOSP ROM based on the Android 4.1.2 (Jelly Bean) operating system.
Usually when I talk about a ROM on the cutting edge of development, there's a fairly long list of what does and doesn't work, and so far the only thing I've run into that doesn't work is that WiMAX is not an option and Netflix instantly closes. However, this could be because I don't have service on my OG EVO any more, but more likely it's not there.
Chrome and Google Now work as good or better than they do on my EVO 4G LTE, which is kind of sad considering the leap in processor power and memory. However, those are still a bit kludged into working on ICS.
While benchmarks are not a great indicator of how a phone does in the real world, the benchmarks on default settings are pretty decent. Programs don't exactly fly on stock settings, but they do run at a respectable clip.
Considering this is a base development, I'd assume the emphasis is not on the bleeding edge of speed and more on making everything work.
I did attempt a little tweaking to see if I could eke any additional speed out of the thing without overclocking. I'm not entirely sure, but I think my efforts were wasted. Overclocking seemed to affect the programs and their performance, but the ROM and the transitions seemed not quite buttery smooth – close, but there always seems to be a little lag. I stress "little."
Programs run great, and options are a bit sparse, but it's AOSP – and it's awesome that it exists, so it's manageable.
While I do not use my EVO 4G as my phone any more, if I did this would be a daily contender for my ROM. The lack of Netflix makes it a bit of a downer, but it's a lot better than what I would expect the OG EVO was capable of doing at this point with JB.
If you're interested in flashing this, be sure to make a nandroid backup first as it may not play nice with your setup. The version I'm running is Evervolv Supersonic 11/13 nightly, so there may be a new and crunchy version of this by the time you read this that addresses the lack of Netflix and injects some more speed or smoothness into the launcher.
It's a great smooth OS that'll do what the EVO quite simply was not intended to live long enough to run. I'd be interested in stacking this up against some newer mid-grade phones; I'm betting it would hold its own.
[
Evervolv
]