Skype preview app released for Windows Phone 8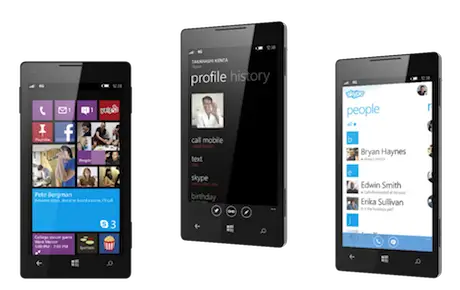 Skype has been available on Windows Phone for some time now, but the latest version – designed specifically for Windows Phone 8-  makes VOIP calls and IMs as seamless as regular phone calls and text messages. Microsoft showed off the app in detail at the Windows Phone 8 launch two weeks ago, but now it's finally ready for public consumption in a preview form.
The first thing you'll notice right off of the bat is that Skype for Windows Phone 8 is much faster than its predecessor. The annoying lag times have been completely wiped away. It also runs in the background in a power-friendly manner, allowing you to instantly receive IMs and incoming audio or video calls. In fact, the latter looks just like a regular incoming phone call, contact photo and all. And if that wasn't good enough, your Skype contacts now show up in the People Hub, so it's easy to launch the app from a profile and begin chatting with a friend.
If you have a new Windows Phone 8 handset, you should definitely give this app a try. You'll probably be impressed.
Download: Windows Phone Store