Skype to officialy replace Window Live Messenger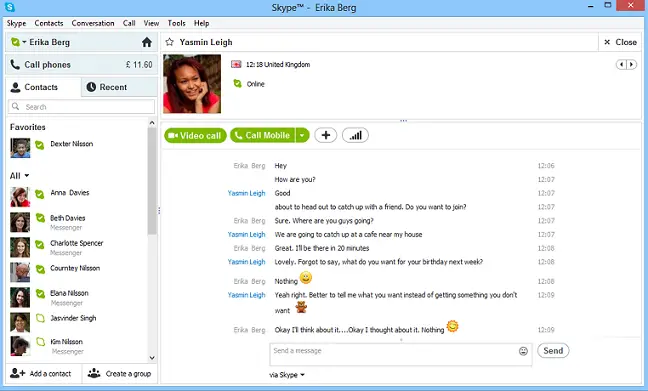 It's a bittersweet day for longtime Windows Live Messenger users like myself. Microsoft has announced that Skype, which it recently acquired, will replace Windows Live Messenger during the first quarter of 2013. Messenger, of course, has been around for more than 12 years, serving millions of users worldwide.
Microsoft is encouraging users to upgrade to the latest version of Skype, which features integration with Messenger. In fact, the Redmond-based company has actually been moving Skype over to the Messenger backend for some time now. In theory, you shouldn't notice much of a change, aside from which app you use to sign in.
In the final post on the Inside Windows Live blog, Microsoft's Brian Hall promised that "We will enable Skype to work better with Outlook.com than Messenger ever has." Interestingly, China is the only country where Messenger will not be retired.
With group video calls, Facebook integration, screen sharing, and landline calls, Skype has many more features than its predecessor. A few Messenger features, however, have not yet made the jump to Skype, such as the easy sharing of images and videos.
Goodbye Windows Live Messenger, I'll miss you. At least Skype is pretty awesome too.
[
The Big Blog
 |
Inside Windows Live
]