Sprint expands 4G LTE coverage to 11 more cities in 6 states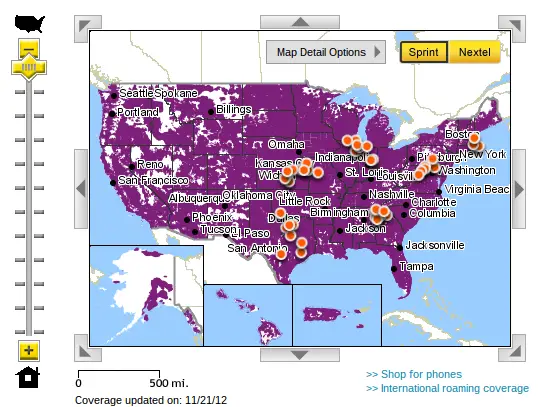 The same day that Paul reported finally getting 4G LTE in Nashville, Sprint has announced that LTE is now officially available in 11 more cities. The lucky cities are:
Anderson, Indiana
Clarke County, Virginia/Jefferson County, West Virginia.
Harrisburg/Carlisle/Hershey, Pennsylvania
Hagerstown, Maryland/Martinsburg, West Virginia
Harrisonburg, Virginia
Muncie, Indiana
Peabody, Massachusetts
Salina, Kansas
Shenandoah County, Virginia
South Bend/Mishawaka, Indiana
Winchester, Virginia
This means that Sprint's 4G LTE service is now officially available in 43 markets across the US, although people in other areas have been able to connect and use the LTE network in some cases.
Additionally, with this announcement, Sprint specifically mentioned that 3G network improvements are also live now in several cities across the US, including Baltimore, Boston, Chicago, Los Angeles, New York and Washington, D.C. This is excellent news, since – as we know – 3G speeds and reliability have been steadily declining for most people across the country.
If you're in one of these areas, be sure to let us know how your speeds are looking!
[
Sprint
]