Why does Xbox LIVE on Windows 8 put free trials on your Gamercard?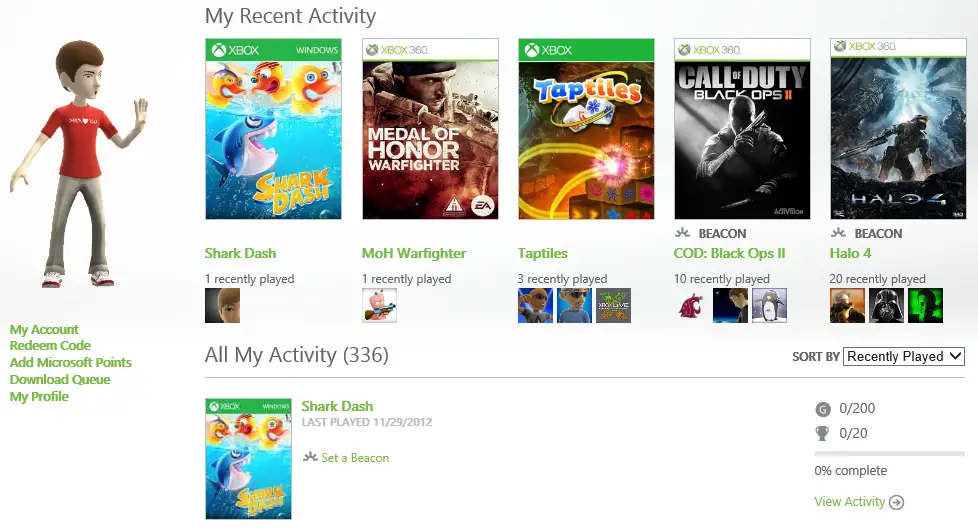 Xbox LIVE on Windows 8 does a lot of great things, but there's one aspect – albeit a minor one – that completely puzzles me. For some inexplicable reason, free trials of Xbox LIVE-enabled games show up on your Gamercard.
The ability to download free trials for apps is one of the Windows Store's greatest features, since it allows you to try before you buy. While free trials are optional for developers, apps that have a free trial are proven to sell better. For this reason, Microsoft mandates that all Xbox LIVE-enabled games offer a free trial on Xbox LIVE Arcade on Xbox 360, Windows Phone, and Windows 8.
In the early days of Xbox LIVE Arcade, everything showed up on your Gamercard (Xbox LIVE's profile system), including free trials. This changed in 2007, when Microsoft updated this behavior in response to community feedback. One year later, the company also added the ability to delete games with 0 Gamerscore from your Gamercard, allowing you to get rid of the old trial games.
So why is it that, five years later, Xbox LIVE games on Windows 8 once again show up on your Gamercard? I haven't purchased Shark Dash, for example, but as you can see in the screenshot above, it's clearly displayed on my Gamercard. Neither Xbox 360 nor Windows Phone operate this way, so the behavior is very puzzling. Sure, you can use your Xbox 360 to delete the trials from your Gamercard, but why do they show up in the first place?