Deal alert: Rovio HD titles for $0.99 on App Store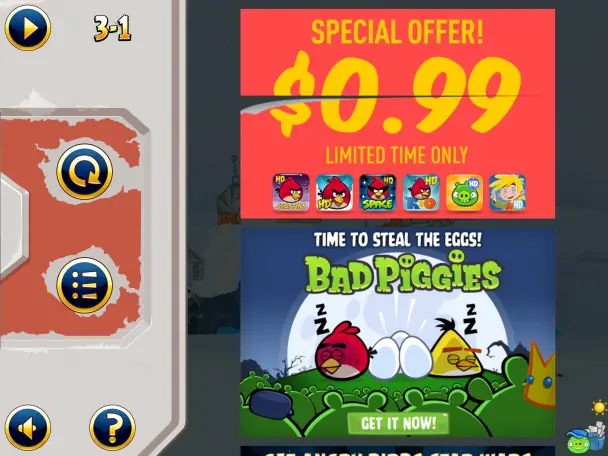 Today, I finally got around to playing with the latest update to Angry Birds: Star Wars, the one that adds Hoth levels from Star Wars Episode V: The Empire Strikes Back. Naturally, I messed up quite a lot and had to restart the level – which, of course, brought me to the pause screen and subsequently showed me this little price alert.
Right now in the App Store, all Rovio HD titles are being sold for just $0.99. That's a discount of $2 from the normal price of Rovio's HD apps, which are sold exclusively for the iPad on Apple's App Store. And luckily, if you're not a big fan of the Angry Birds franchise, the sale also extends to Rovio's other titles: Amazing Alex and Bad Piggies.
I've been a longtime fan of Rovio's amazing games, and this is the perfect opportunity for me to make sure I complete my collection. As of right now, my iPad has three of the seven HD Rovio games; for four more dollars, I could have the complete suite of Rovio's games.
It's very enticing for me – and I'm sure for some of you, too – so if you're interested in picking up a few new games for the holiday weekend, hit up the source link below, which shows all of Rovio's HD titles in the App Store.
[
iTunes
]