How to get your explicit lyrics back in Google Play Music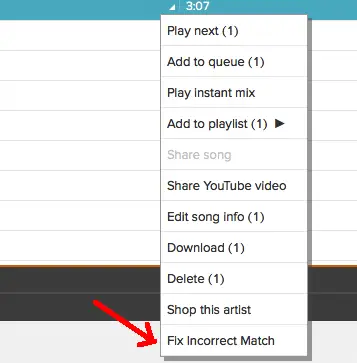 I love Google Play Music. I love how effortless it is to keep all my playlists and songs in sync between my HTC EVO 4G LTE phone, my ASUS Nexus 7 tablet, and my new Samsung Chromebook. And I really love the new music matching service that Google just started offering here in the US. But what do I not love about Google Play Music? The fact that if Google finds a match to one of my explicit songs, it will automatically select the censored version, free of all the F bombs, sh*t, and other curse words that make our music great.
Luckily, a really easy solution has been discovered, although you'll have to repeat this process for each song that's censored.
In the desktop web interface of Google Play Music, simply find the songs that Google tried to censor. Click the little arrow next to the time stamp, and select Fix Incorrect Match. Once you select that, Google will search again and find another option, which is usually the the explicit version of the song.
Hopefully Google will implement another solution soon that's a little less tedious, but in the meantime this will have to work. As an added bonus, this actually makes it a lot easier to figure out which of your tracks that are already online have been matched, and which haven't – simply look for the Fix Incorrect Match option to confirm that you're listening to your music in full 320kbps glory.
[
Android Community
]