How to hide unused apps on your stock, unrooted HTC EVO 4G LTE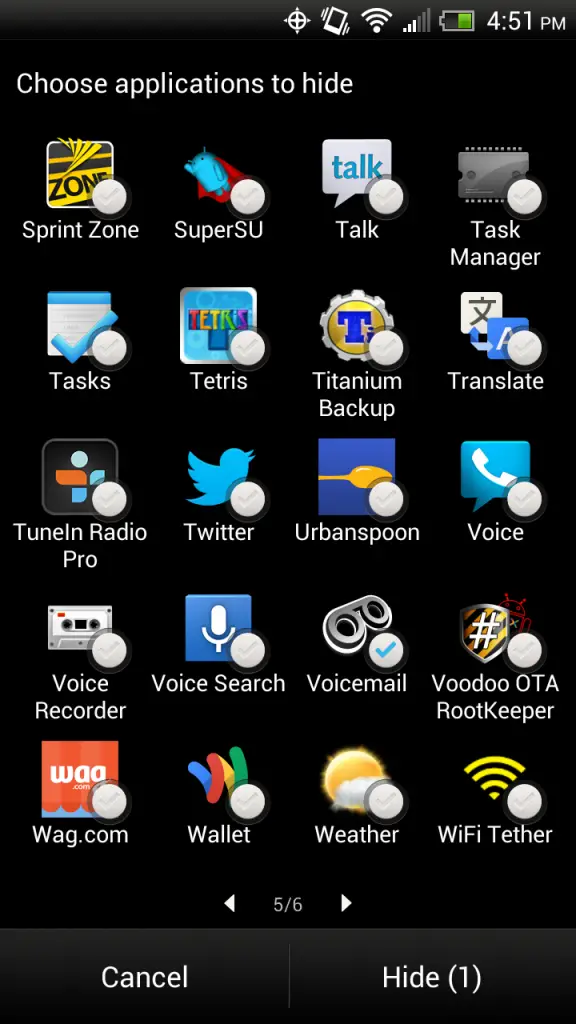 The recent Jelly Bean update on the HTC EVO 4G LTE certainly introduced a lot of bugs for a lot of people, but it brought a lot of nice new features, as well. And here's one that non-rooted users are sure to enjoy: the ability to hide apps that you don't use, even if you aren't able to disable them.
For example, I don't use Sprint's voicemail service. All my calls go through Google Voice, so that's what I use. However, it's not possible to uninstall or disable the stock voicemail app unless you're rooted – even if you go into your settings and select Apps > All > Voicemail, the option to disable is grayed out:
Luckily, all you have to do is open your app drawer, press Menu, and select Hide apps. The select whichever apps you want to hide (Voicemail, in my case), press Hide, and it will never bother you in your app drawer again.
Granted, this isn't as great as being able to fully disable the app. For that, you'd need to root and use an app like SD Maid or Titanium Backup. That way, it would be prevented from ever running again, even in the background. But at least this way, your app will remain out of sight and out of mind – it's the next best thing, and a great option for those of you who hate bloat, but also aren't ready to root quite yet.