P.A.C. Man All In 1 ROM for HTC EVO 4G LTE released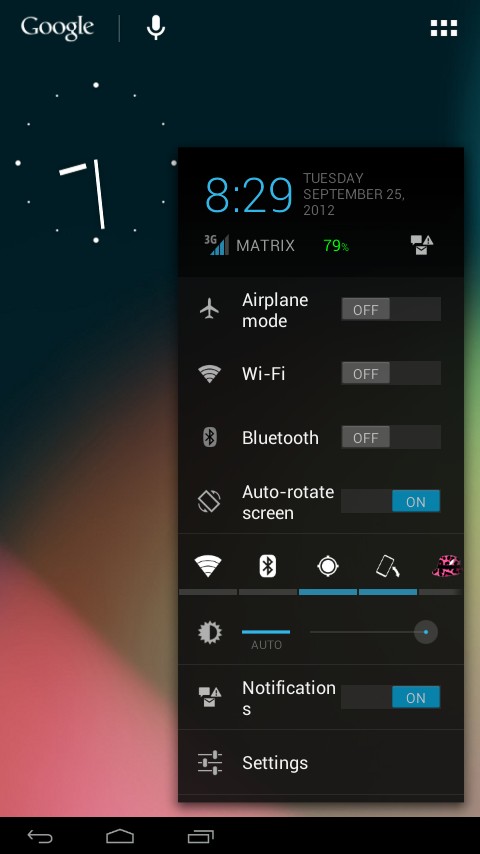 Yesterday the Paranoid Android/Android Open Kang Project/CyanogenMOD ROM hybrid known as P.A.C. Man was released, with the aim of combining all of the best features from CMX, AOKP and PA into one ROM.
Making a hybrid out of all the major AOSP-based contenders out there leaves very little to ask for in a JellyBean-based AOSP ROM as, well, it's theoretically all in there.
Something to note early on is that the initial version for the HTC EVO 4G LTE will not work with GAPPS 4.2, so if this is a deal breaker for you, consider that deal broken. Something is afoot with the ROM being able to accept those particular enhancements, but it will probably be developed through relatively quickly.
If you're interested in trying this out, you'll need an S-OFF HTC EVO 4G LTE, or you should be comfortable flashing the kernel via Flash Image GUI or Fastboot. You'll also need to download a GAPPS package, which is included in the main post under the ROM download.
Be aware that this is a new release over here in EVO land, and as such it's still very much in stage where we're finding which bugs have been carried over from which ROM; however, that being said, the ROM looks beautiful.
If you flash it, report back and let us know how it works for you.
[
xda-developers
]