ROM Picks: MeanBean v0.4 for the HTC EVO 4G LTE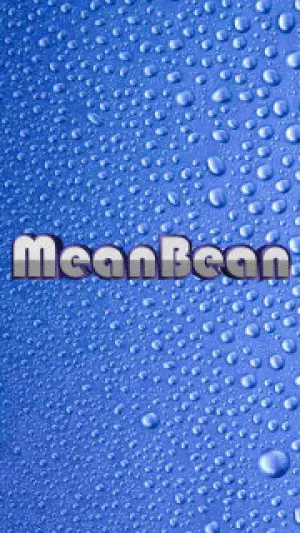 If you've been struggling these past few days, wanting the latest Jelly Bean update on your rooted HTC EVO 4G LTE but not having many custom ROMs to choose from, fret no more. Developer mikeyxda (the subject of a recent Dev Spotlight) has released a custom JB-based ROM called MeanBean.
While a few others have also succeeded in this feat over the past four days, I believe MeanBean may be the first to address most, if not all, of the problems that came with the HTC/Sprint release of the Jelly Bean OS.
MeanBean shares some similar traits that people loved with MeanROM. The goals are still the same – be mostly stock in look and feel, apply tweaks to run the OS to the maximum potential, and to apply functionality not in the base ROM.
Here's a quick list of some of the important fixes and changes from the new stock:
Fixed incorrect SMS/MMS time stamp when roaming
Fixed gallery FC when using Dropbox
Proximity sensor fix (working for some)
MeanBean OTA updater added
5-in-1 power menu with recovery and bootloader options
Browser modded to allow 15 open pages
MMS capable of going up to 5MB (no more horridly squished MMS)
Screen-on with new MMS
Camera can disable sounds, record in higher resolution
Removed persistent useless power management notification from status bar
MMS over WiFi
"Roam Only" option in mobile network settings
Google Wallet doesn't report "device unsupported"
WiFi Tether included
Persistent GPS icon disabled
Ringtones from the EVO 3D added
Disabled night mode (midnight-7:00 am power saving hours)
Added HTC Notes
There have been four releases of MeanBean, including the initial release, and if MeanROM was any indicator the developer will not stop working on the ROM until he's satisfied he's gotten everything into it features-wise and everything out of it bug-wise that is possible.
My initial impressions of a dirty-flashed 0.3 (over a stock new JB install,) which was updated that same day to 0.4 follow:
The camera is now significantly less annoying. I can take pictures of my friends without the annoying fake shutter sound.
The performance tweaks and mods do not seem to do too much; they're not discernible via AnTuTu, Quadrant, or my eye. However they don't hinder anything that I can tell
I'm getting some weirdness with GPS in areas with LTE.
A number of programs show black screens in the app selection screen
Generally, this is the same feel as the stock JB Sense 4+ ROM without most of the annoyances
For those wondering, MeanBean does not include the radios or the new HBOOT, so if you're having LTE connectivity issues, you'll need to flash those separately if you're S-OFF. It does not appear to require those, however, so if you're fine with your radios, stick with them.
As there are no custom Sense 4+ kernels for JB yet, some of the neat features for processor management and wake control (such as slide to wake) are not there. These will be coming after HTC releases source for their kernels as required by the GPL, but that may take a bit as HTC seems to not consider this a priority.
Be sure to make a full nandroid backup before installing, and let us know how it works for you. For me it's been a pretty bug-free ride.
Also, if you're having any issues, please let the developer know in his support thread, which is linked below.
[
xda-developers
]