Tip: Google Wallet refunds arriving as "Everywhere Reward" MasterCard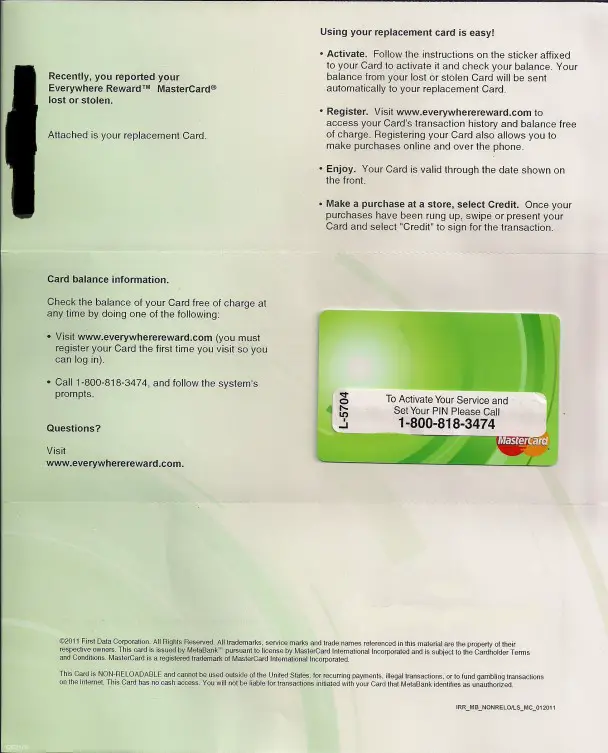 We previously reported that Google Wallet had discontinued the prepaid card option, and most of you who had a balance on the card have probably requested your refund. Those refunds have recently started arriving, but in a way that is confusing many customers.
Good and EVO reader Ian shared a picture of the letter and the card he received, which says in bold letters at the top, "Recently, you reported your Everywhere Reward MasterCard lost or stolen." It doesn't mention Google Wallet anywhere in the letter, which is leading some people to get nervous. Ian wrote, "This put me in a panic, thinking that someone stole my identity and was trying to open an account at a bank I've never heard of."
Luckily, a quick call to MasterCard's customer service will clear up the confusion, and you'll be able to confirm that the card is indeed from Google. (The process of actually talking to someone is a little convoluted, though. In Ian's case, he had to call the activation number on the card, enter his number incorrectly three times, and wait on hold before someone would talk to him. Gone are the days of customer service reps answering a call on the first ring right after you dial.)
In any case, if you get a replacement card from a bank you've never heard of, check and see if it looks like this. If it does, chances are this is your Google Wallet refund, so there's no need to panic.
Thanks, Ian!