Windows Phone 8's first update is now available on AT&T – here's how to get it now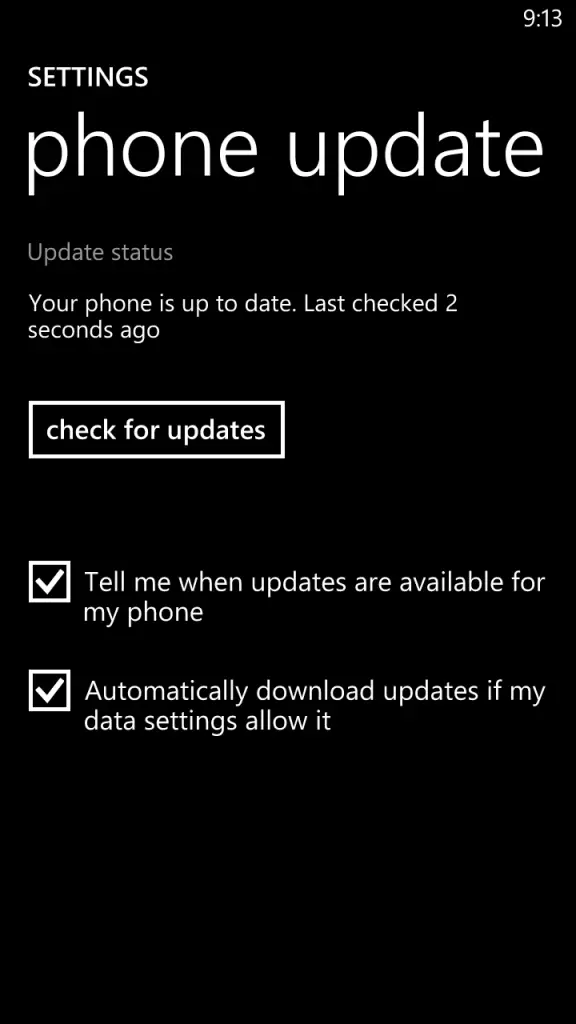 Last week, Microsoft started rolling out the first Windows Phone 8 update, codenamed "Portico" to a limited number of international devices. As of this writing, the update has just gone live for devices on multiple carriers. Others are expected to follow in the near future.
Windows Phone 8 uses a new over-the-air (OTA) update method, so you won't be required to update your device using the Zune software client. Instead, simply wait for an update notification to appear on your device or force it by manually checking for updates.
By default, Windows Phone 8 will periodically check for updates and then automatically download the necessary files to your device over WiFi. Once the download is complete, a notification is displayed and you can immediately begin the process of applying the update. There's also the option to enable automatic downloads over data, rather than just WiFi.
Of course, if you don't want to wait, you can always tap the "check for updates" button in the phone update settings and essentially jump the line. The device will immediately find, download, and apply the new bits. This process is a big improvement over Windows Phone 7.x, which required you trick the Zune software client by disconnecting the internet connection at a certain point if you didn't want to wait.
Have you received the first Windows Phone 8 update yet?