Acer issues firmware update for the Iconia W510, improves screen contrast and performance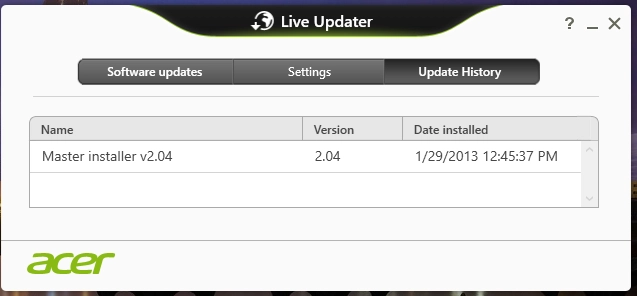 This week, Acer started rolling out a new update for the Iconia W510, dubbed "Master installer v2.04." The manufacturer was unable to provide a change log detailing exactly what was fixed in this firmware update, but the device already appears to be performing better.
In my initial impressions of the Iconia W510, I noted that the screen contrast seemed to be a bit high. Thankfully, this appears to have been toned down a bit in this update. The screen is still very bright, but it is not nearly as blinding, making the max brightness setting much more comfortable. Performance seems to be better too, although that's a little more difficult to measure in a short period of time.
According to Acer, this update is actually available for a wide number of the manufacturer's tablets. By default, Acer's Live Updater application is set to check for updates once a week, so if you haven't received an alert yet, simply open up the application and click on "Check for updates." After a few minutes and a quick reboot, your device will be ready to go.