CrowdGadgets | February 20, 2013
The CrowdGadgets newsletter is a weekly installment that will keep you up to date on the latest gadget and tech news from Pocketables and Good and EVO. Read the latest news below!
Subscribe: Newsletter | RSS | YouTube
Follow: Facebook | Google+ | Twitter
Features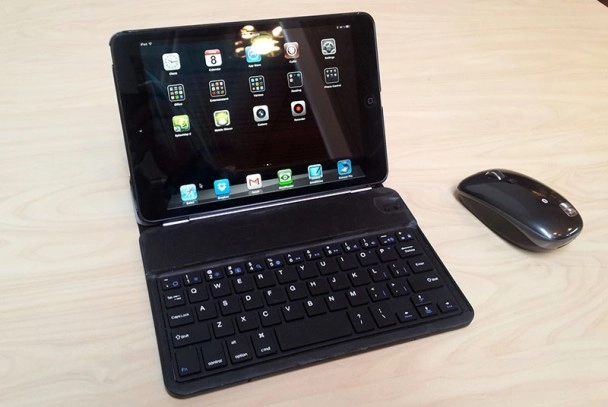 Have you ever thought about using a tablet as your main computing device? Andreas explains his experiences using his iPad mini as his only portable computer, including the accessories and apps he finds most helpful. However, if you'd prefer a Windows 8 tablet instead, William compares the Microsoft Surface RT, ASUS VivoTab RT, Acer Iconia W510, and Samsung ATIV Smart PC 500T side by side, considering hardware, performance, battery life, and more.
Reviews
Looking for a new Windows 8 tablet? Before you buy, check out our reviews of the Acer Iconia W510 and the ASUS VivoTab RT Mobile Dock. Apple fans might be more interested in the Lightning to USB camera adapter for the iPad, while mobile music lovers may want to take a look at Wrapster. We also recently reviewed the STM Convoy backpack, a plain-looking backpack that can actually fit quite a lot of gadgets.
Good and EVO
The original HTC EVO 4G and the EVO 3D both recently received OTA updates, so even if you haven't jumped on the LTE bandwagon quite yet, you can still run the latest and greatest software from HTC and Sprint. Our latest ROM Pick for the HTC EVO 4G LTE is Viper4G 3.1.0, but those of you in the market for a new phone may want to look at the new HTC One.
Hot Topics
The Pocketables staff is putting a renewed effort into bringing you exclusive coverage of the hottest devices and software that you can't find anywhere else. This week, we're spotlighting our exclusive coverage of all things flat – from styli to the Nexus 7, from Windows 8 to the iPad, you can count on the best tablet coverage anywhere at pocketables.com/tablets.
From our forums
Help make our forums even better by joining the conversation today!