How to recover your Chromebook, or quickly downgrade from the beta or dev channel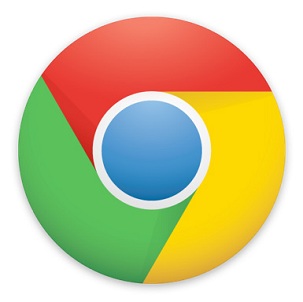 Yesterday I decided to downgrade from the dev channel on my Samsung Chromebook – it had simply gotten too buggy, and practically unusable. In all honesty, I just didn't have the patience anymore. I was rebooting my Chromebook at least two or three times an hour, and while the entire process of rebooting only takes around 15 seconds or less, it was simply becoming too annoying.
Unfortunately, Google's official advice to those who want to downgrade their current channel is to simply wait for their desired channel to catch up to their current channel. So, for example, if the developer channel is on version 26, and the stable channel is on 23, I will have to wait until the stable channel catches up to version 26. Until then, I'm stuck.
Of course, this is fine if your current channel is stable enough to get you by until then. In my case, it absolutely, 100% was not. So I took matters into my own hands and created a recovery image. Using that, I was able to downgrade back to stable, and then upgrade to beta – in effect, I downgraded from dev to beta. The process is surprisingly smooth, quick, and easy, so here's how to do it.
By the way, this process also works if you have enabled developer mode on your Chromebook, and you did something to mess up your OS. In fact, if you regularly experiment in the beta and dev channels, or you enable developer mode on your Chromebook, I'd highly recommend creating a recovery image and setting it aside in a safe place in case you need it – this will get you back up and running again in no time in almost every case.
First, you'll need a memory card or USB stick with at least 4GB on it.
In Chrome OS, navigate to chrome://imageburner in the omnibox. Follow the instructions on the screen to burn your recovery image to the external device. You'll see these screens as your recovery image is burned:




Depending on your internet connection speed, this process might take ten minutes or more. That's another reason why it's nice to do this, so you can easily downgrade or restore your system in a pinch, in very little time.
After this, to downgrade, simply enter recovery mode, and connect the memory card or USB stick that you used to burn the recovery image. The easiest way to enter recovery mode on a Chrome OS device is to press the escape and refresh buttons simultaneously, and tap the power button. If you've messed up Chrome OS by enabling developer mode and are unable to boot into the OS, then recovery mode should start automatically by default when powering on your Chromebook. You should see the following screens:



When your computer restarts, you may see this message:

You have now been downgraded (or restored) to the latest Chrome stable build.
Optional: If you want to upgrade to beta, simply change the channel.
That's it! There's not even a need for a Windows or Mac machine to create the recovery image – it's all available directly on Chrome OS. However, if necessary, you can also create the image on another desktop OS; you'll just have to download some software from Google to do so.