iOS 6/6.1 jailbreak hits the streets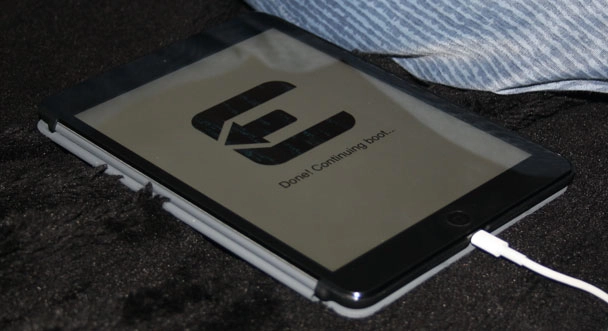 I have been waiting for this day since I got the iPad mini; an untethered jailbreak for iOS 6-6.1 is now out, and every iPad, iPhone, and iPod touch out there is supported. We've known about this for a few weeks now, as the jailbreak has essentially been on hold awaiting the release of iOS 6.1. The developers wanted to keep the exploit secret as to not give Apple a chance to patch it in time for iOS 6.1, and that tactic worked.
This release is a so-called untethered jailbreak, which means that once it's jailbroken, the jailbreak won't go away just by rebooting the device- which is what happens with a tethered jailbreak. All you need to do is go to the evasi0n dev team's website, download the jailbreak program for your PC OS, plug in the device, and follow the instructions. It basically just runs itself, with something like one computer-side button and one iDevice-side button needing pressing during the process. It took me about 5-10 minutes to do the process on my iOS 6.1 iPad mini, and it worked flawlessly.
If you go ahead and jailbreak right now though, you might have to wait a while to actually download anything from the Cydia store for jailbreak apps. Servers are hammered right now, so you'll likely face some red text during the installation process for apps. Don't worry, it's just a sign that you have a lot of fellow iOS users doing the same thing, and it's nothing to be worried about.
As for why you should jailbreak, well, you can check out my list of jailbroken features I missed the most during my few months of not having a jailbroken iPad. Finally being able to use a Bluetooth mouse again, having the ability to record the screen, and getting back an Android-style pattern lock with automatic WiFi unlock are all features I can't wait to have once again.
I also encourage anyone who's as happy about this jailbreak as me to consider using the donation link on the evasi0n website, so that the community's winning streak over the Apple padlock mentality can continue on for devices and OS versions to come.
[
evasi0n
]