MeanBean v3.0 ROM for the HTC EVO 4G LTE updated to 3.16.651.3 base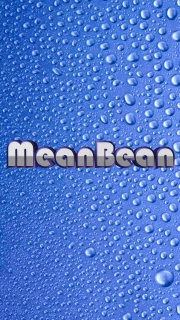 It's been 51 days since MeanBean v0.4 was our ROM Pick for the HTC EVO 4G LTE, and in that time there have been 26 new main releases and at least five minor. Or for those keeping score at home, if you downloaded every single update for the past two months, you would have received 18.6GB of MeanBean.
Since the last time we checked in, developer MikeyXDA has implemented a new "sticky settings" Aroma installer where you can configure certain settings to survive from update to update, an overclocking kernel with an Intellidemand governor has been swapped out with the stock, the Zeppelinrox mod has been implemented to allow for working multitasking, a whitelist for applications was implemented which allows for protecting an application from the task killer, and about a hundred other tweaks, fixes, and additions have been added to the ROM.
If you're coming from a previous version of this ROM and experiencing issues with the overclocking, make sure to flash the sticky Aroma installer and select  your overclocking/voltage options. For me, my phone refuses to mount the SD card when it's overclocked, so I'm stuck at booting at 1.5Ghz and then overclocking post-boot using System Tuner, but your EVO will probably have its own reaction to overclocking.
I'll also be checking out the other custom ROMs as they hit the 3.16.651.3 base this week. But if you're S-OFF and you've been hesitant to flash an update to the base radios, now may be the time. If you haven't taken the S-OFF dive yet, wait a bit as there's no S-OFF on the 3.16.651.3 base yet, although that appears to be a version checking issue rather than a new HBOOT change.
For those coming from MeanBean 2.9, the only thing you're really going to notice is that Angry Birds Star Wars works again and that the Fapple mod and musicbox isn't there any more for compatibility.
[
xda-developers
]